wild
herps
Gonocephalus liogaster
—
Blue-eyed Angle-headed Lizard
Also known as:
Tropical Forest Dragon, Orange-ringed Anglehead Lizard, Crested Forest Lizard, Comb-crested Agamid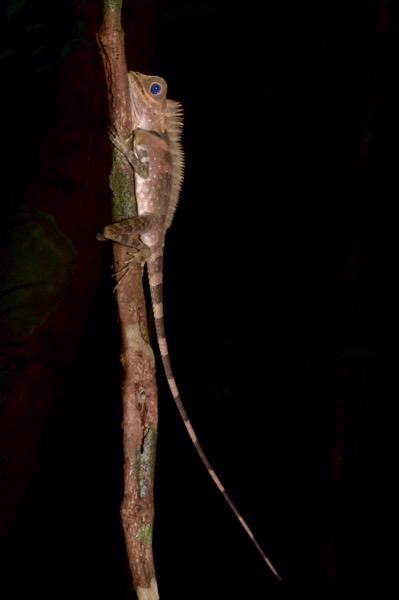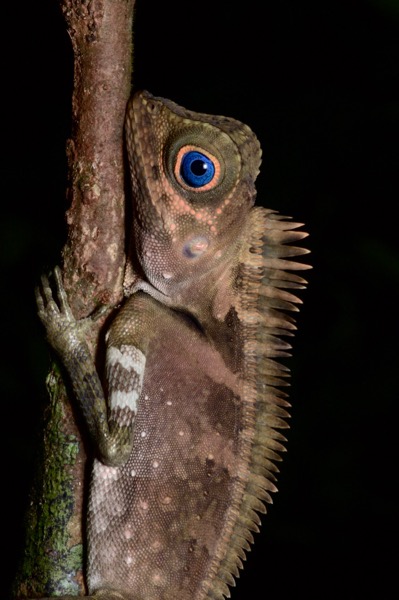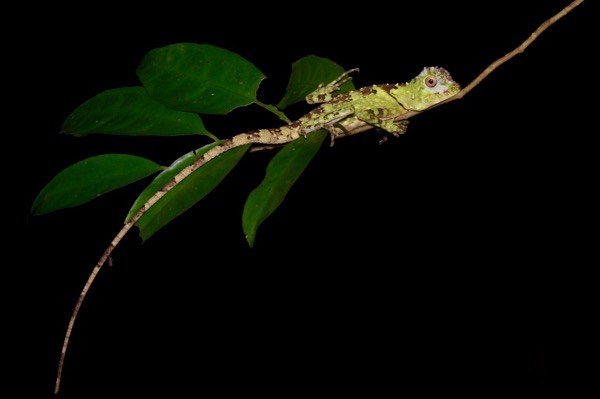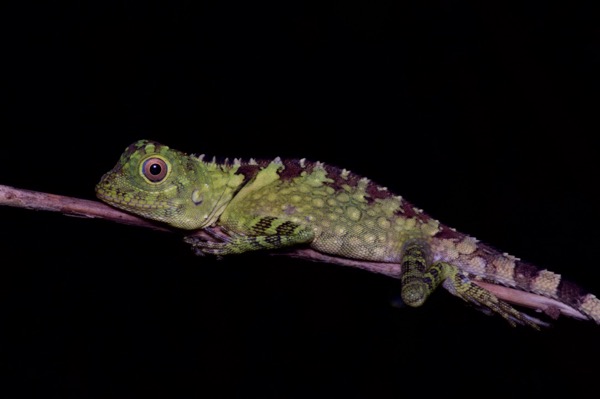 Only the adult males have the blue eyes though. Little ones (as here) and females are still fine-looking lizards, but not quite so exciting.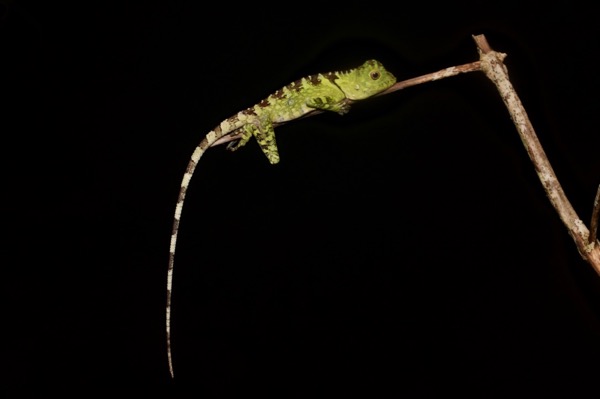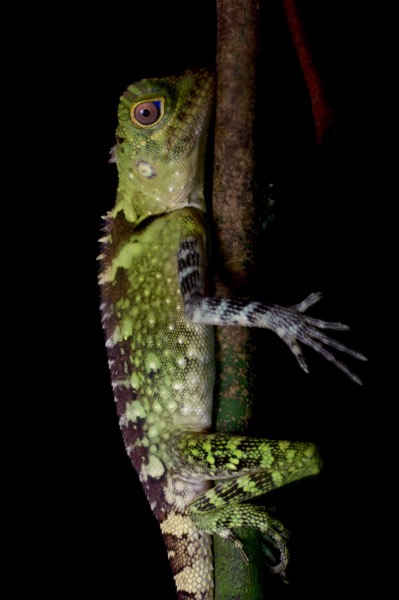 Little ones are very similar to little
Gonocephalus borneensis
, but some details of the scales on the face distinguish them.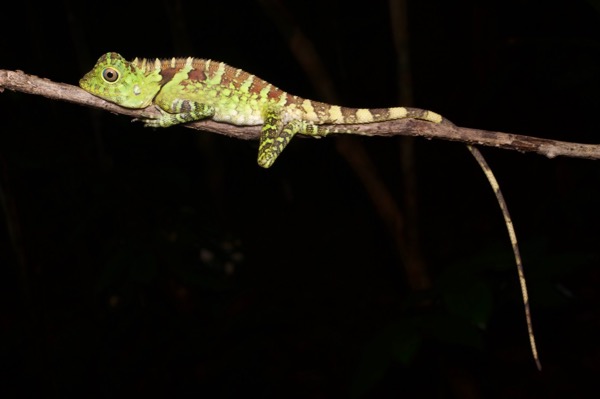 One of my two most common sayings about lizards is "any day with a horned lizard is a good day". The other is "any place with lizards in the trees is a good place". Borneo is definitely a good place.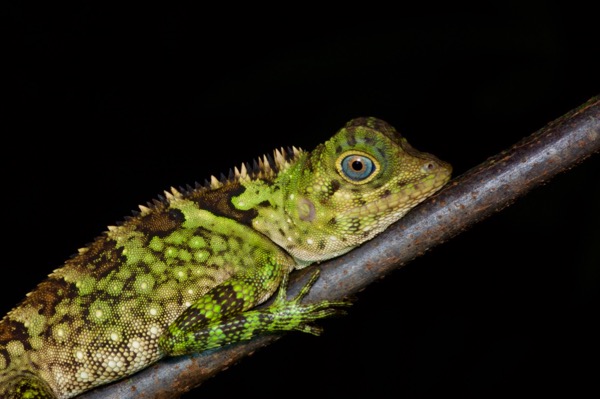 This must be a subadult male whose eyes have started transforming into the brilliant blue of a fully grown male.
Online references:
Printed references: