wild
herps
Gonocephalus liogaster
—
Blue-eyed Angle-headed Lizard
Some other names for this species:
Tropical Forest Dragon, Orange-ringed Anglehead Lizard, Crested Forest Lizard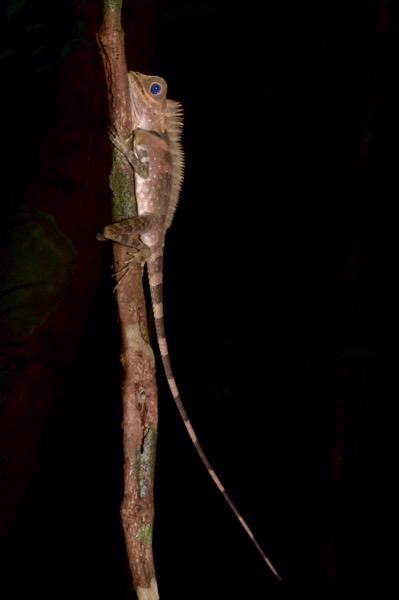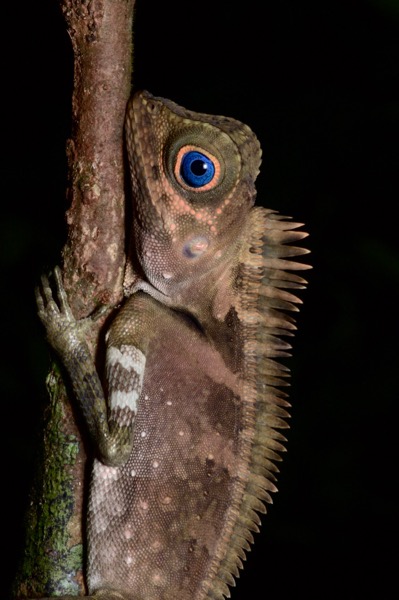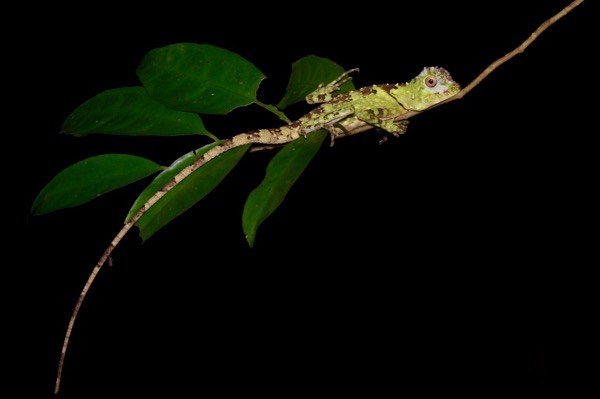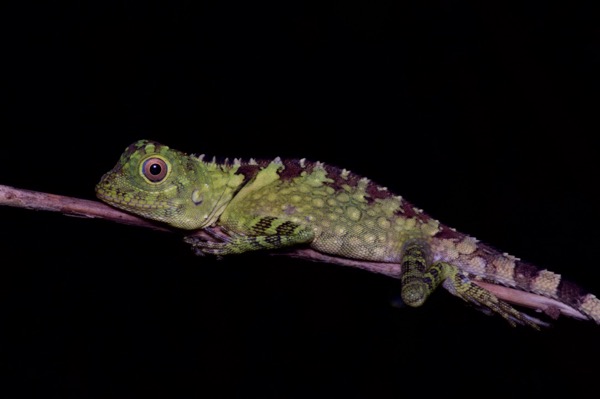 Only the adult males have the blue eyes though. Little ones (as here) and females are still fine-looking lizards, but not quite so exciting.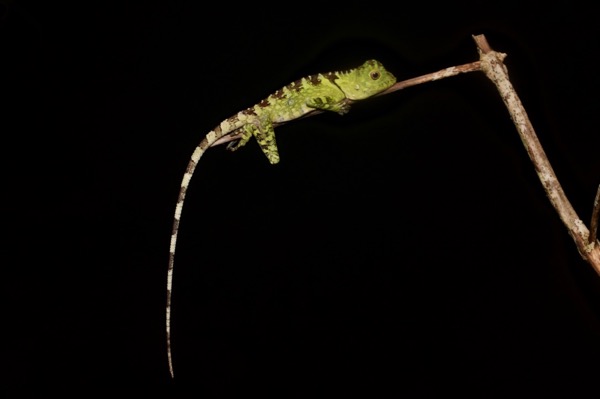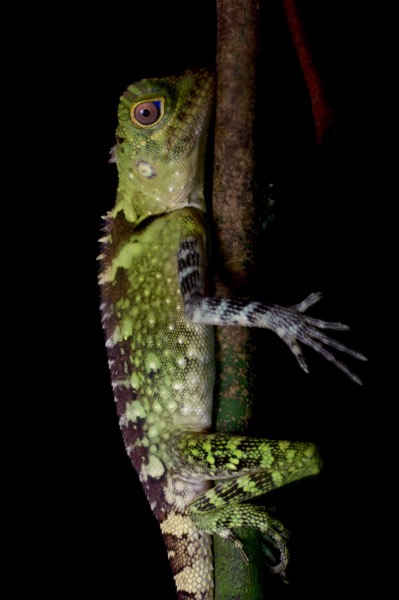 Little ones are very similar to little
Gonocephalus borneensis
, but some details of the scales on the face distinguish them.
Online references:
Printed references: