wild
herps
Hyla arenicolor
—
Canyon Treefrog
When we first saw this frog its back was uniformly light colored. It hopped a couple of times and then rested. Five minutes later it had developed the dark spots on its back, which helped its camouflage.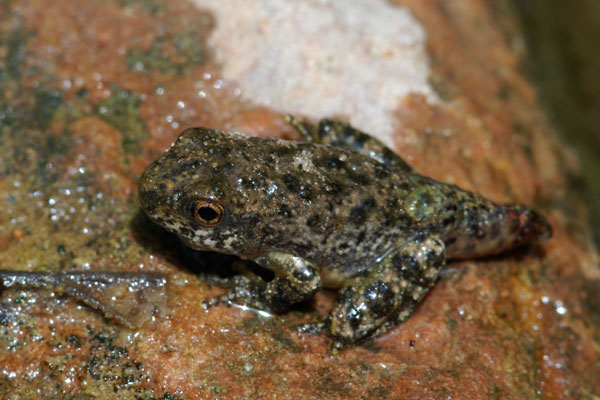 My friend John McCaffrey spotted this tiny froglet, still half-tadpole, as it hopped across the rocky substrate of Oak Creek Canyon.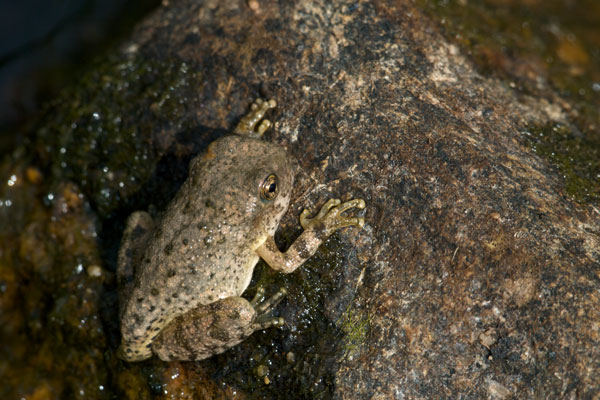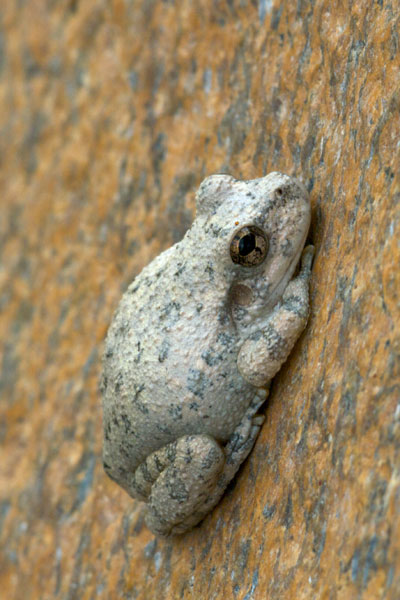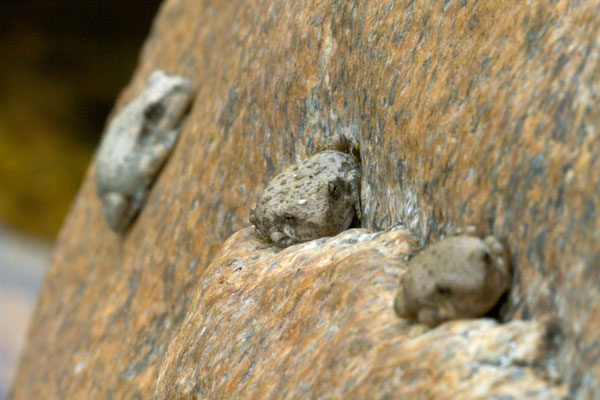 On a hot August morning, the remaining pools of water in Sabino Creek were swarming with treefrog tadpoles and metamorphs. The surrounding granite boulders were festooned with their adult counterparts.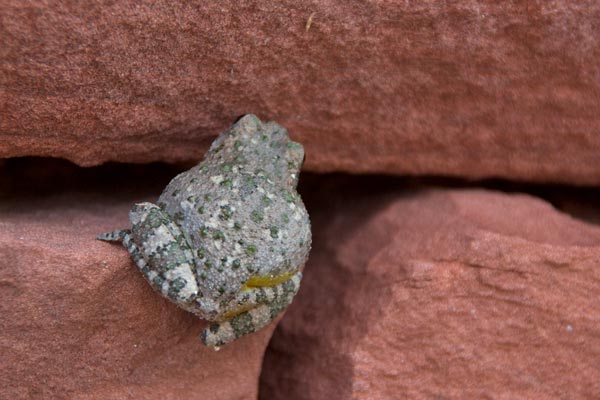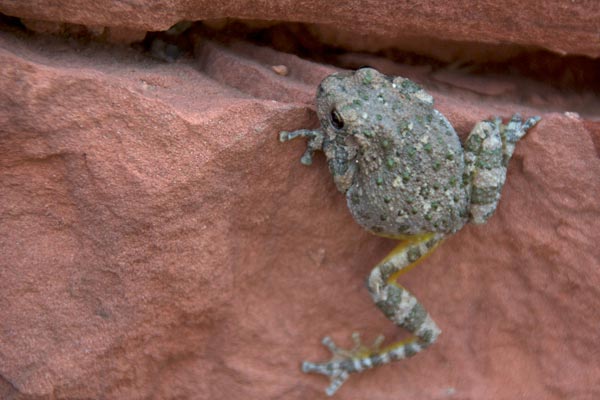 This corpulent Canyon Treefrog was clinging to the brick wall surrounding the patio outside of the cafeteria at McDonald Observatory. The cafeteria has excellent quesadillas, by the way.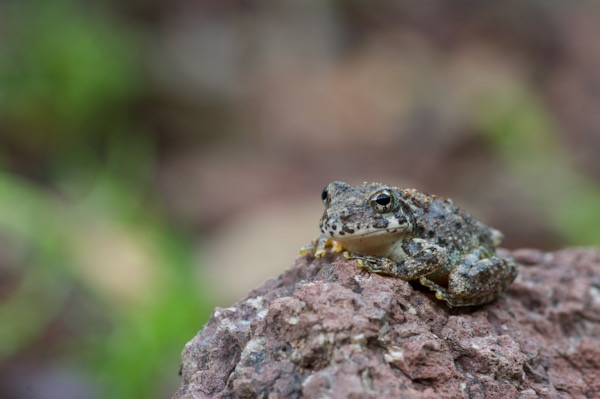 A half dozen of us herpers had spread out to search a particular canyon for
Ridge-nosed Rattlesnakes
. My first sign of herpetological life was this cute li'l treefrog, which I followed from rock to rock as it hopped about to evade me. Eventually it hopped over to a small log, which prompted me to look
under the log
, which made me very happy. (No rattlesnakes were found by anyone that afternoon.)
Printed references: