wild
herps
Hyla cinerea
—
Green Treefrog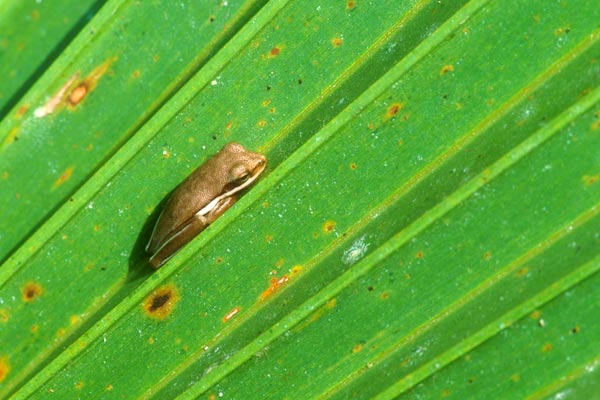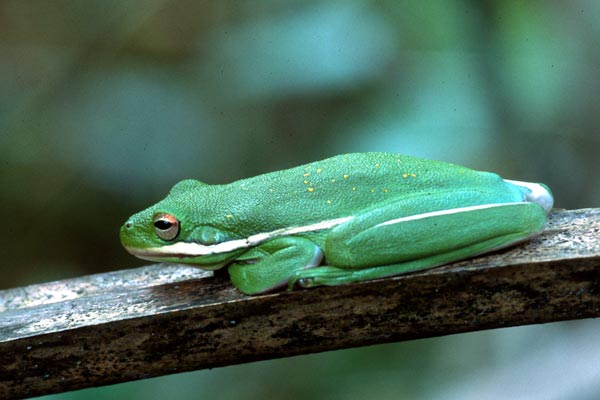 Green treefrogs sleep by day, and we saw many of them sleeping on branches and leaves. When they are alert and healthy, they are usually bright green, but they sometimes turn to tan when napping. The first one pictured above is a youngster; the second one is a full-grown adult.
For more about the wildlife of Lake Woodruff, check out Dr. Peter May's web guide to this refuge.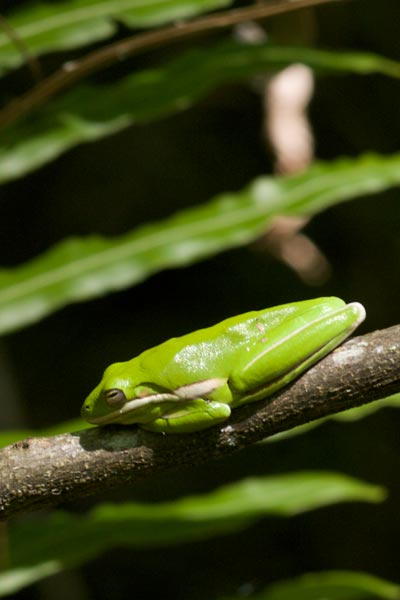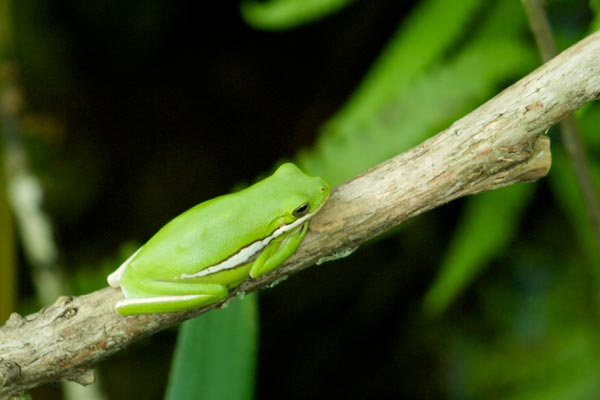 Green treefrogs are common in Florida, but I've only seen them on a few occasions. My only half-baked excuse is that they are pretty well camouflaged when they are sleeping on branches during the day.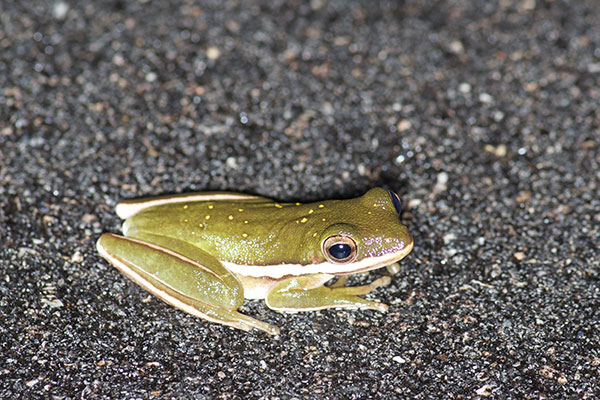 Sometimes iPhoto photos are remarkably good. Other times they look like this.
Printed references: