wild
herps
Holbrookia elegans
—
Elegant Earless Lizard
Subspecies I've seen:
H. e. thermophila
Sonoran Earless Lizard
Holbrookia elegans thermophila
—
Sonoran Earless Lizard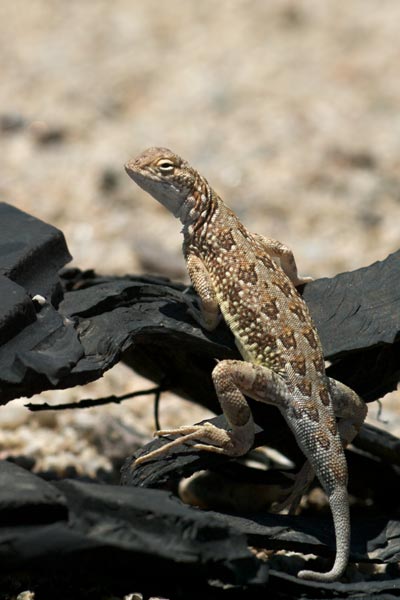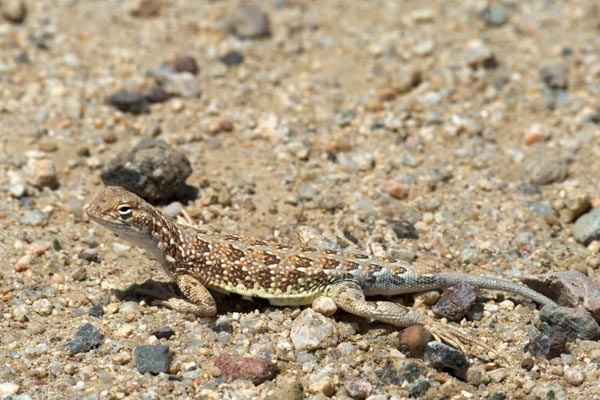 One of our
innumerable (well, OK, 5) dogs
is Spunky, a 16+ year old completely blind chihuahua mix. Halfway between Why and Tucson, Spunky started getting restless. Sometimes that means she's thirsty, so I tried pouring some water for her -- not interested. Therefore it was time to pull over and let her commune with nature before she decided to commune with the inside of our RV instead. So we stopped in the first large-enough dirt pullout along the road and I hopped out and found a thorn-free area in which to let her attend to her business. While I was waiting, I noticed a lizardy shape perched on a hunk of car tire nearby. This shape turned out to be an Elegant Earless Lizard, a species I had never before seen. So it turns out that even old blind dogs are helpful when herping.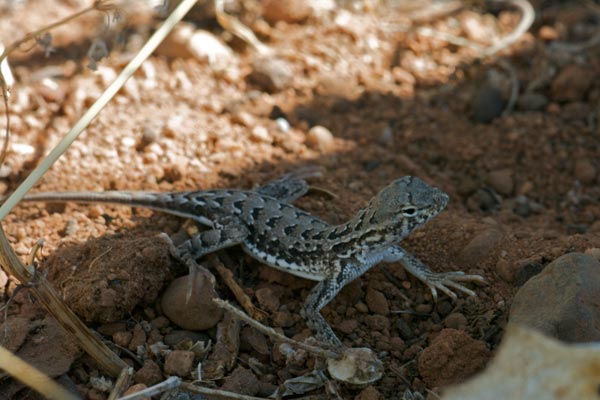 I'm not completely sure whether this is another Elegant Earless Lizard or a
Common Lesser Earless Lizard
; the two species are extremely similar in appearance and their ranges overlap in this area. (Not everyone even agrees that they are distinct species.) Please let me know if you see any smoking guns in this photo.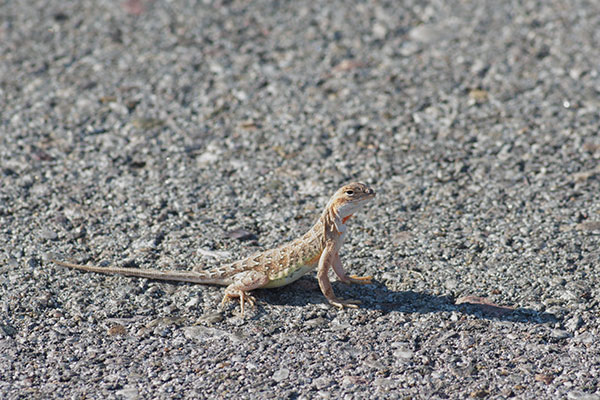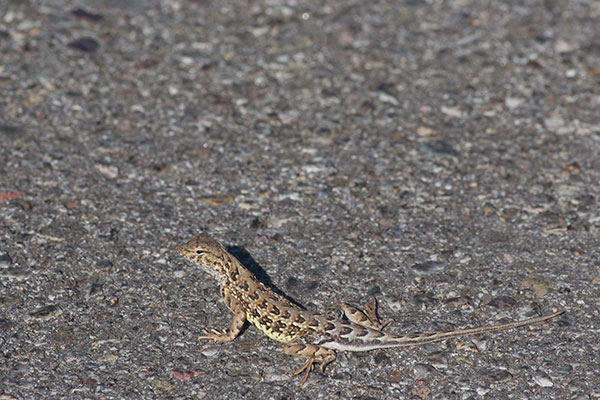 A few of these small but attractive lizards were warming themselves up on the pavement as we took a pit stop from trying (and failing) to find ourselves a Vine Snake.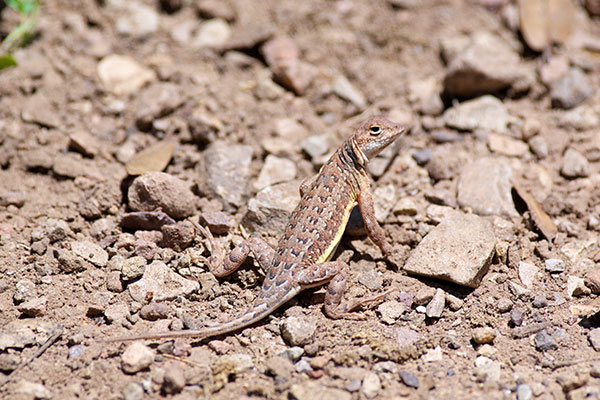 I took this photo of a wary earless lizard from inside my car, because these guys wouldn't let me approach anywhere near on foot.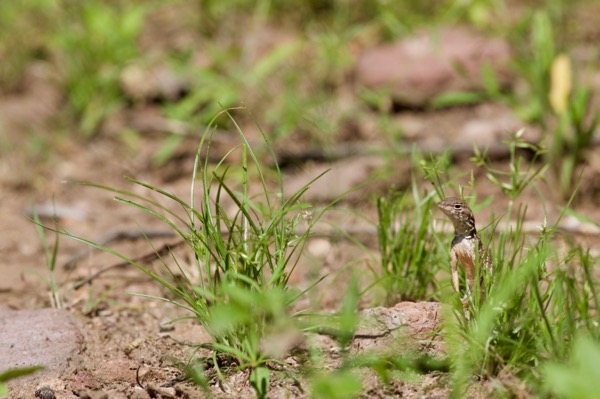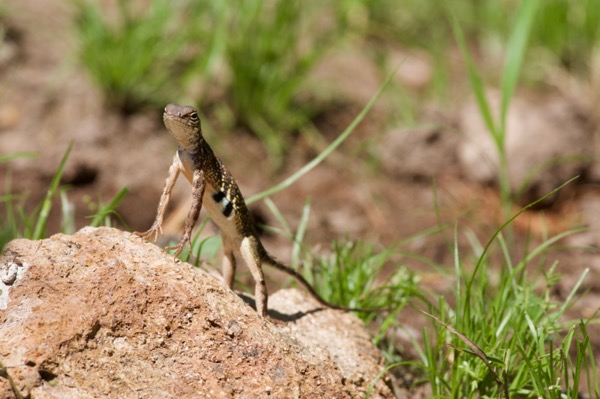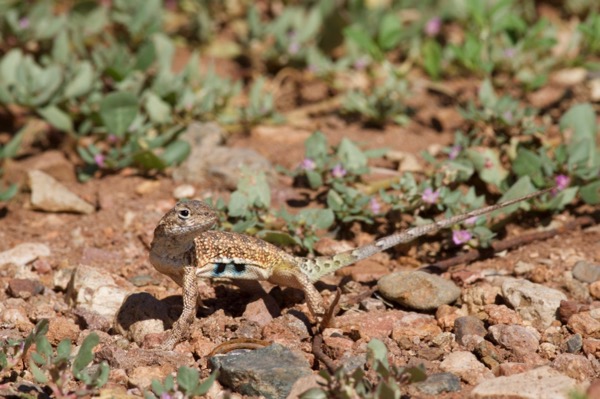 These pretty little lizards displayed a lot of character, standing up tall and proud and rushing to and fro, but never too far.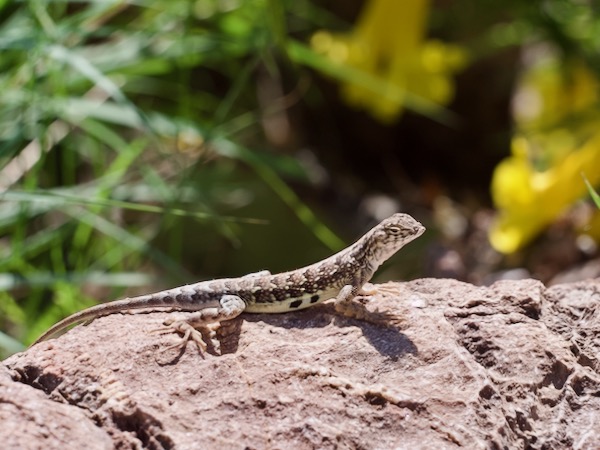 I took a long hike around the nature trail at Kartchner Caverns, mostly photographing butterflies, grasshoppers, and weird plant bugs. I started early in the morning and it hadn't warmed up enough yet for most of the herps. But at the end of my hike a couple of these little beauties made themselves known.
Online references:
Printed references: