wild
herps
Holbrookia maculata
—
Common Lesser Earless Lizard
The debate rages about the taxonomy of the lesser earless lizards. It's likely that the subspecies of Holbrookia maculata and even the species in Holbrookia will be rearranged in the near future.
Subspecies I've seen: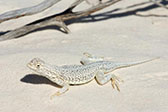 H. m. ruthveni
Bleached Earless Lizard
Holbrookia maculata ruthveni
—
Bleached Earless Lizard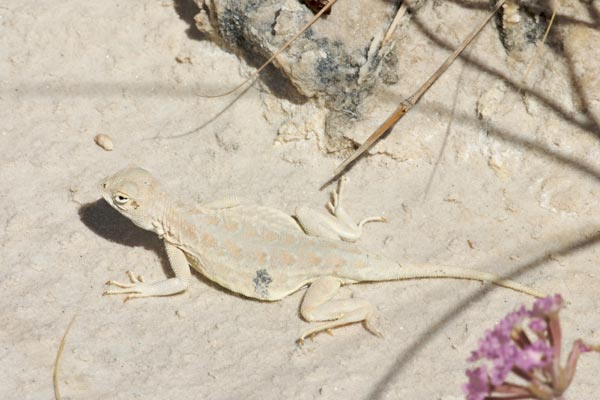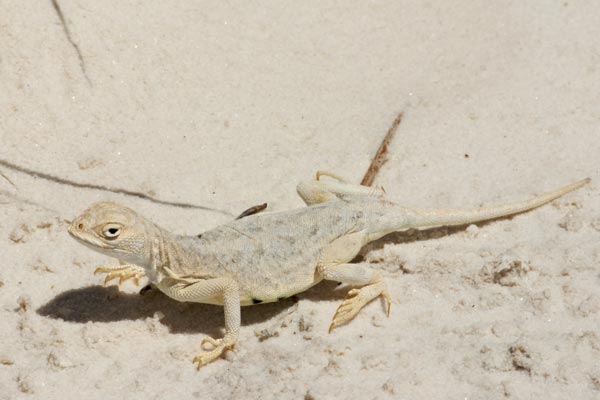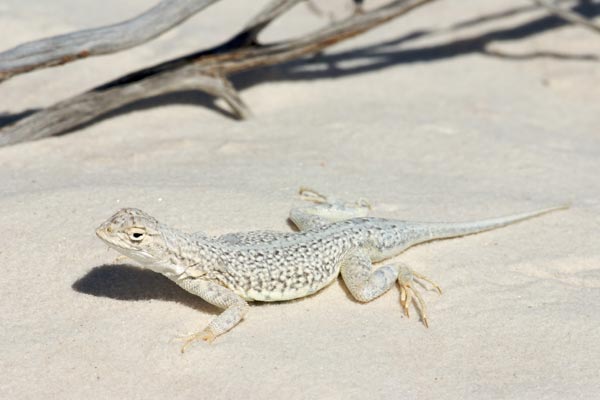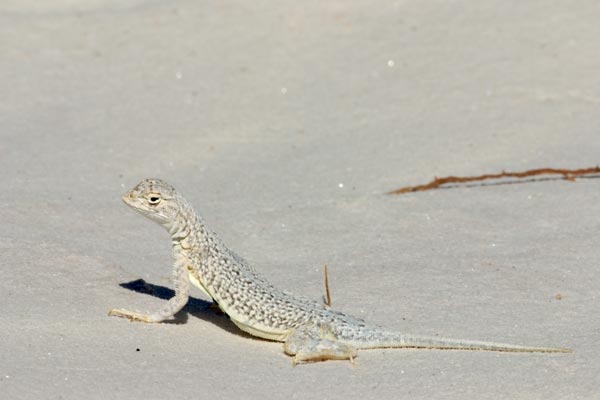 After the
Round-tailed Horned Lizard
, this was the lizard that I second-most wanted to see in New Mexico. These lizards are famous for evolving a very light coloration to better disguise them on the white gypsum sands of White Sands National Monument.
Upon arrival at the park early in the morning, we stopped by the visitors center briefly. I asked the woman working there whether she knew of any specific areas in which I would have the best chance of seeing the famous white lizards of White Sands. She looked at me in a disappointed sort of way and informed me that it was very difficult to find the lizards. Really my best chance would be to come back in the evening and try then, because the few people who see these lizards generally do so after the lizards come out at night. Recognizing this as complete nonsense, I cheerfully thanked her and headed out into the dunes with my wife and sister and our collective dogs. The women and dogs went one way and I went another, so we could let the dogs frolic while giving me the best chance of finding canine-averse herps. At our first stop I saw no earless lizards but did see a few pretty whiptails. But at our second stop I saw several earless lizards, including the three individuals pictured here.
I was struck by the similarities between these guys and the fringe-toed lizards I'd seen in California. Compare the last photo here with my photo of the Coachella Fringe-toed Lizard.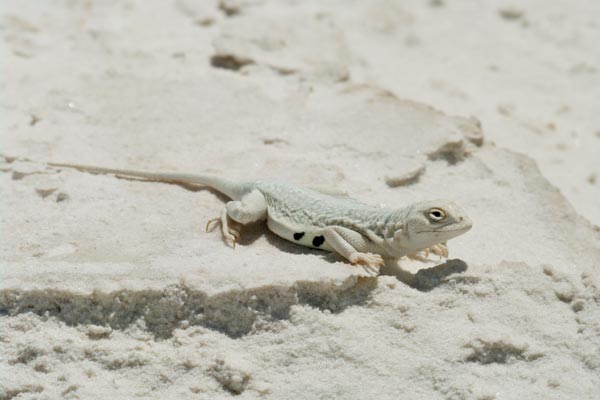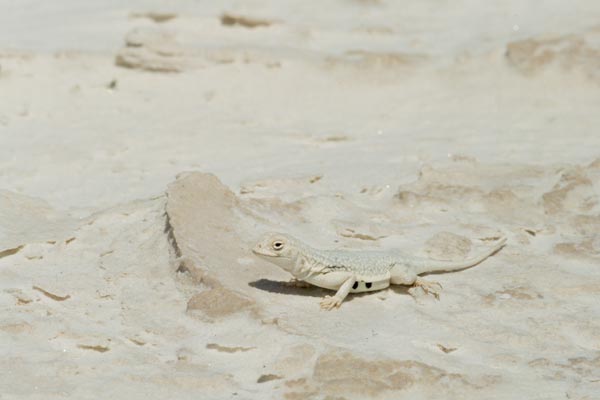 The next time we were in the general area, we took a detour to let our dogs play in the sand and also revisit our small white lizard friends.
Printed references: