wild
herps
Leptolalax fritinniens
—
Twittering Slender Litter Frog
Some authorities have now lumped Leptolalax in with Leptobrachella. My go-to Borneo references haven't done that yet, so I'm leaving them distinct for now.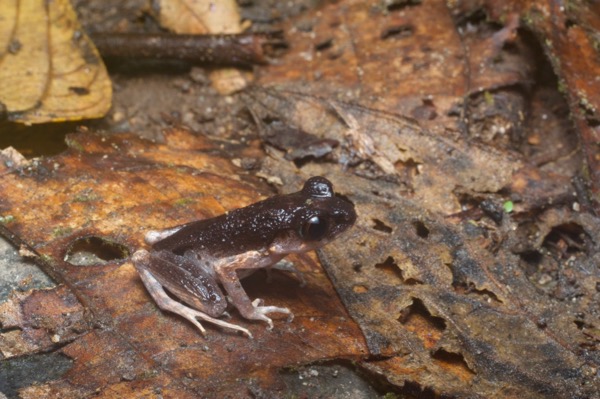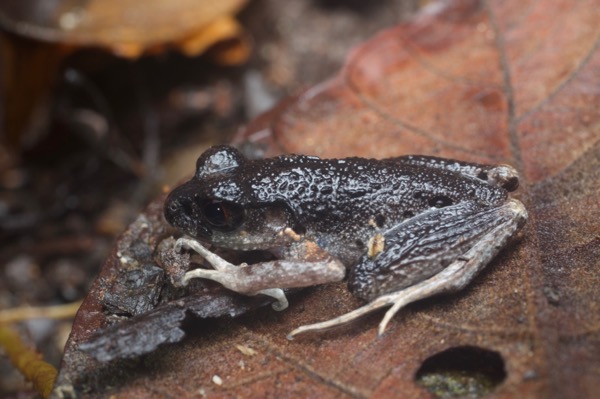 The slender litter frogs with this basic appearance in the Poring area were once considered L. dringi, but that species is now confined to its type locality on Mount Mulu. The ones around Poring are now considered L. fritinniens.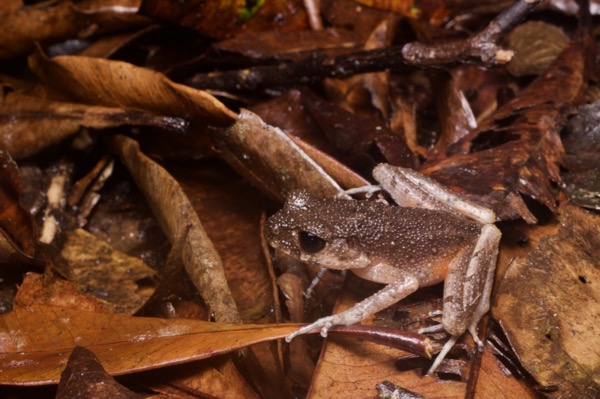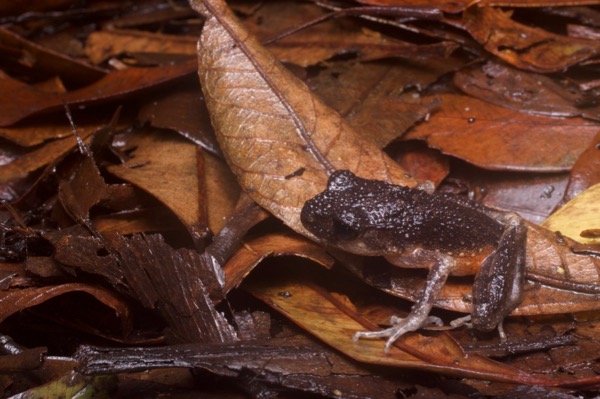 Many (most?) of the herps that are adapted to the high elevation habitat of Mt. Kinabalu are specialists for that lifestyle, and are not found at lower elevations. This made visiting Mt. Kinabalu particularly fun, because even the animals that looked like familiar lowland species were actually species I hadn't seen before. In this case, the slender litter frogs that looked like the
L. gracilis
I had seen earlier were in fact this distinct highland species.
Online references:
Printed references:
Inger, R. F., Stuebing, R. B., Grafe, T. U., Dehling, J. M. 2017. A Field Guide to the Frogs of Borneo, Third Edition
Malkmus, R., Manthey, U. Vogel, G., Hoffmann, P., & Kosuch, J. 2002. Amphibians & Reptiles of Mount Kinabalu (North Borneo)