wild
herps
Guibemantis pulcher
—
Tsarafidy Madagascar Frog
Also known as:
Malagasy Glass Frog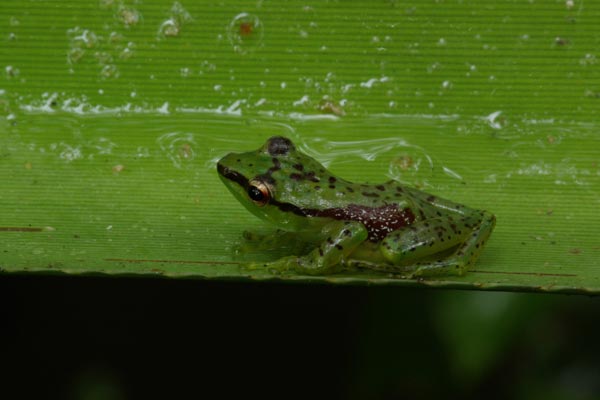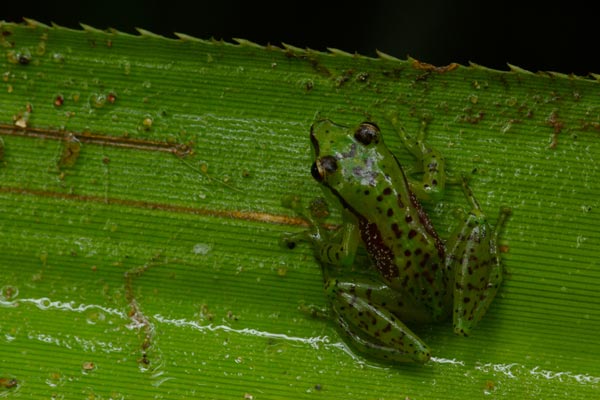 This is one of a group of about five closely related frog species that all live almost entirely among the spiky fronds of plants in the genus
Pandanus
. Of the species we saw, this was clearly the most beautiful. (The other species we saw were
G. bicalcaratus
and
G. albolineatus
.)
Here is a list of all the reptiles and frogs I saw on this trip to Madagascar.
Printed references: