wild
herps
Oplurus cuvieri
—
Madagascar Spiny-tailed Iguana
Also known as:
Madagascan Spiny-tailed Iguana, Collared Iguana, Black Collared Lizard, Cuvier's Iguanid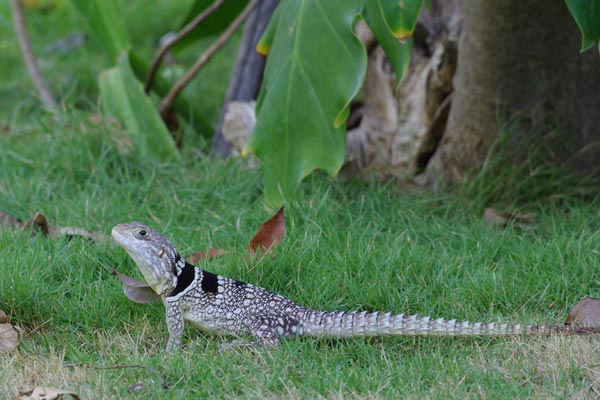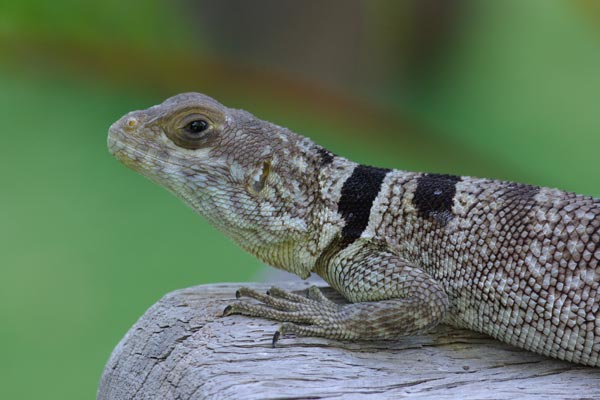 When we arrived at the almost embarrassingly luxurious Anjajavy resort, we were treated to a delicious icy fruity drink on a gorgeous patio overlooking a well-maintained swimming pool which in turn overlooked a beautiful rocky beach. My eyes just darted from rock to tree, looking for lizard shapes. It took about thirty seconds to find my first
Oplurus cuvieri
on a palm tree trunk about fifty feet away. That particular lizard did not pose for my camera, but no matter — the grounds of Anjajavy were crawling with these robust iguanids.
Here is a list of all the reptiles and frogs I saw on this trip to Madagascar.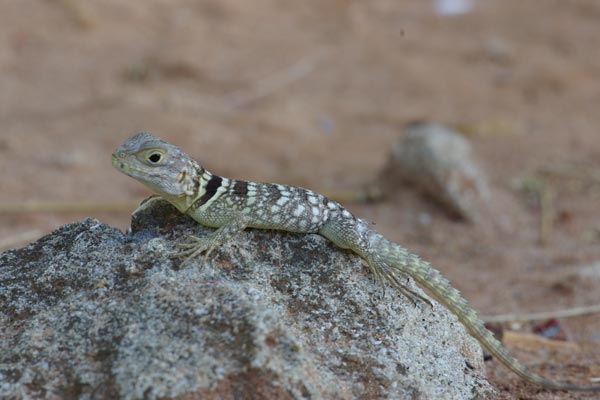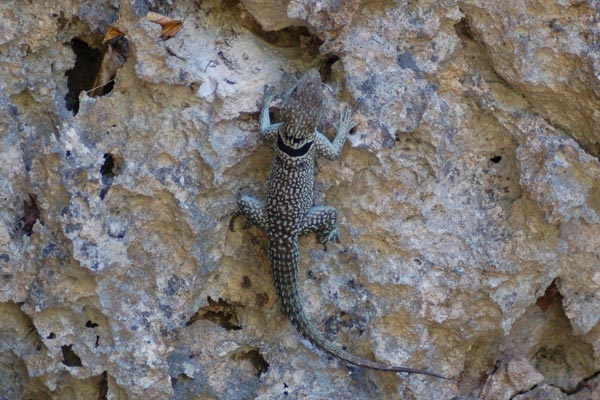 These lizards remind me of a cross between America's
spiny lizards
and
collared lizards
, except that these guys get much larger than their western hemisphere lookalikes. My sister Mary took the third photograph above.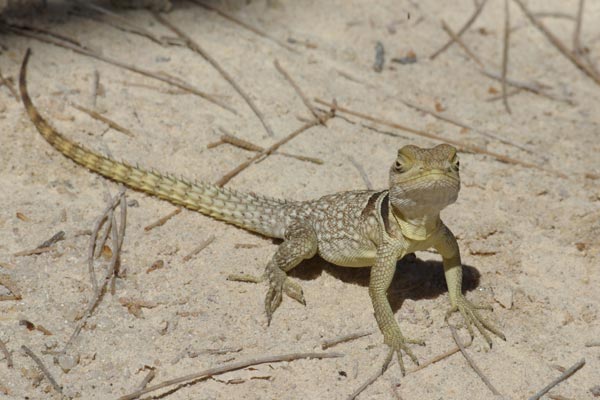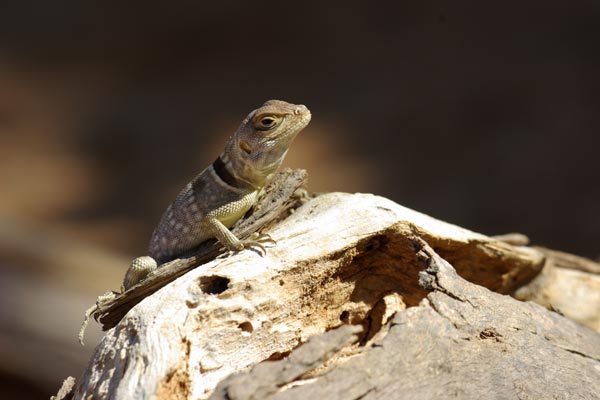 A couple more of these handsome lizards. The second one looks particularly like a U.S.
collared lizard
.
Printed references:
Glaw, F., Vences, M. 2007. A Field Guide to the Amphibians and Reptiles of Madagascar, Third Edition
Glaw, F., Vences, M. 1994. A Fieldguide to the Amphibians and Reptiles of Madagascar, Second Edition
Henkel, F., Schmidt, W. 2000. Amphibians and Reptiles of Madagascar and the Mascarene, Seychelles, and Comoro Islands