wild
herps
Osteocephalus taurinus
—
Giant Broad-headed Treefrog
Also known as:
Manaus Slender-legged Treefrog, Bony-headed Treefrog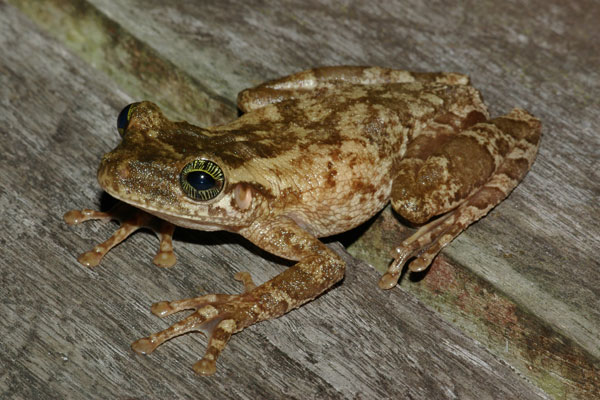 This very large treefrog was hunkered down at night on the wooden walkway connecting the rooms at Uakari Floating Lodge when our guide Carlos called it to my attention. At first I thought it was the same type of frog as the
ones preventing me from sleeping
, but I later realized that it was larger, had a very different texture, and possessed the eyes that hypnotize.
Here is an account of the four days we spent at Uakari Floating Lodge in the Mamirauá Sustainable Development Reserve.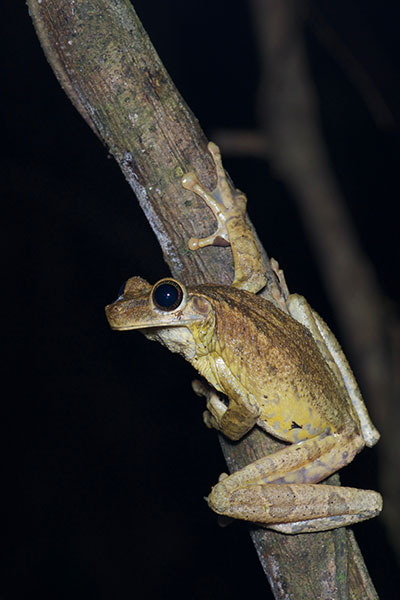 Printed references: