wild
herps
Pseudacris cadaverina
—
California Treefrog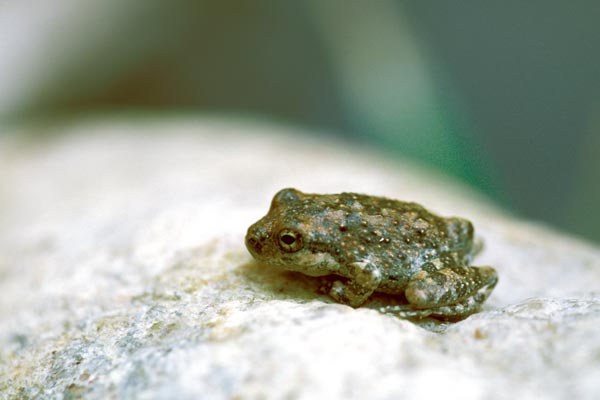 The palm oasis at the top of this trail was hopping with little California treefroglets, recently metamorphosized from tadpoles.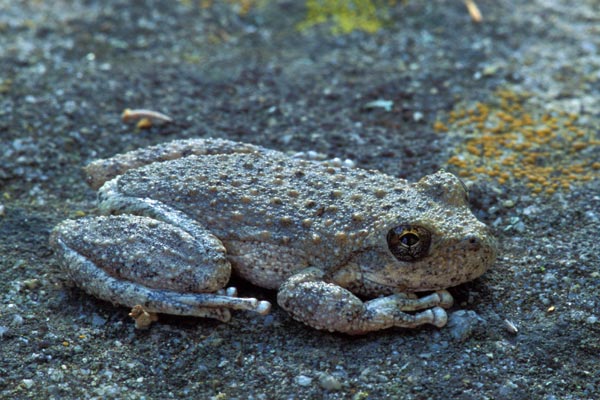 Adult California Treefrogs like this one spend much of their time clinging to large granite boulders near streams. Their bumpy skin and gray color blend in very well against the granite.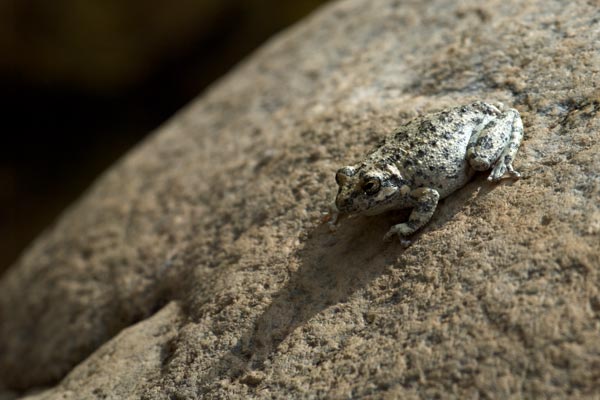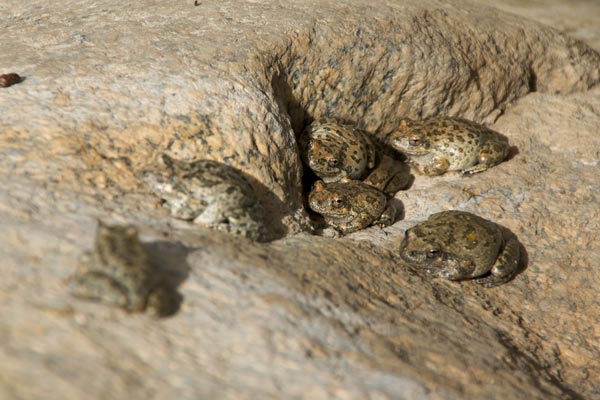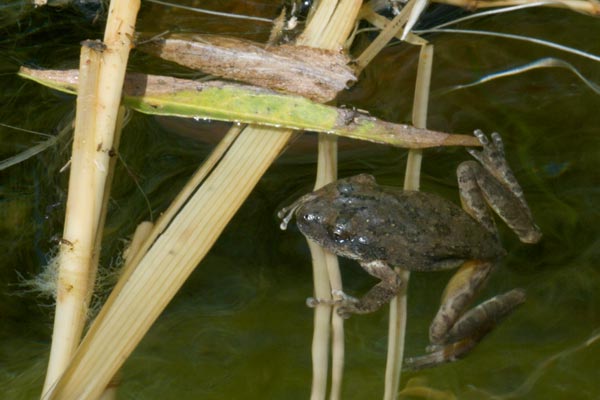 California treefrogs are plentiful in certain areas of the creek that runs down through Borrego Palm Canyon. They are always an impressive sight to see in a generally harsh desert landscape.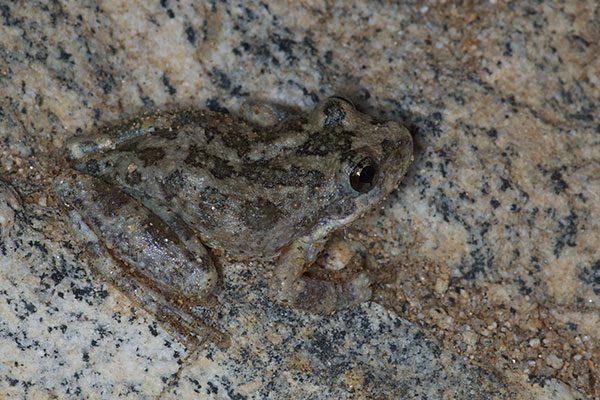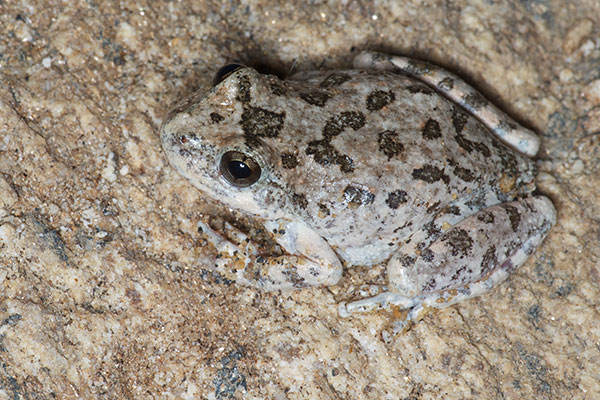 Mike's Sky Rancho is an off-roaders' haven some fourteen miles from the nearest paved road, in the easy direction. Lorrie Smith, Matt Cage, and I stayed here one night on our way from the Sierra Juarez to the Sierra de San Pedro Mártir, foolishly thinking that this would be quicker than heading back down to the coast and driving through Ensenada's traffic. Boy were we wrong, as we discovered
the next day
.
We were the only guests at Mike's that night, if you don't count these frogs, a toad or two, and the occasional bat.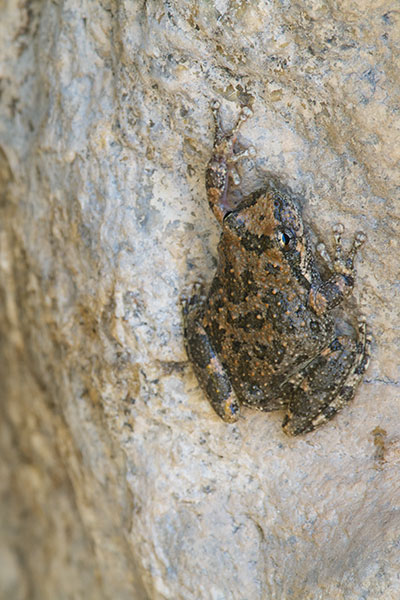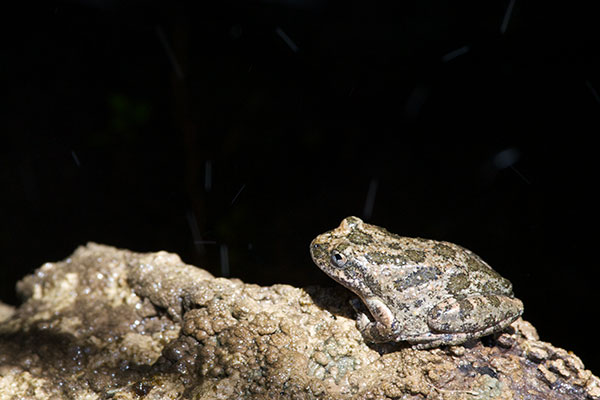 Borrego Palm Canyon is my go-to spot for seeing these frogs, and once again it did not disappoint. The one at top was clinging to a large granite boulder above a small pool; the one at bottom was sitting in the splash zone of a teeny-tiny waterfall. In both cases I just got the mediocre pictures that I could without disturbing the frogs. (Don't get me wrong; I have disturbed many a frog in my time, but I prefer not to.)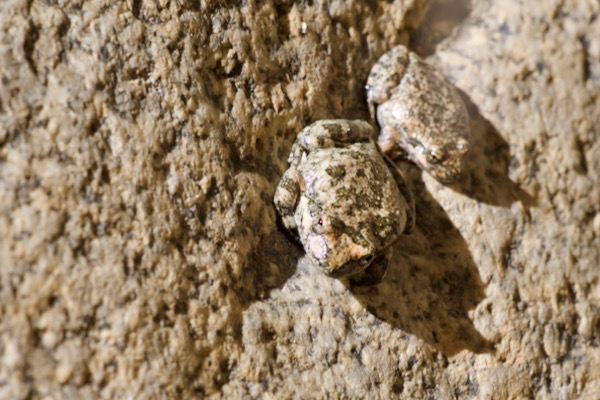 They sure do blend in well against the granite boulders.
Printed references: