wild
herps
Plethodon elongatus
—
Del Norte Salamander
Boy Scout Tree Trail, Jedediah Smith Redwoods State Park, Del Norte County, California
—
July 24, 2001
Boy Scout Tree Trail is a beautiful dark old-growth redwood forest trail. Somewhere in the middle of it, there's a short steep side trail that leads to the eponymous Boy Scout Tree. On that short steep trail, near the Tree itself, I found this little squirmer under a rotten log.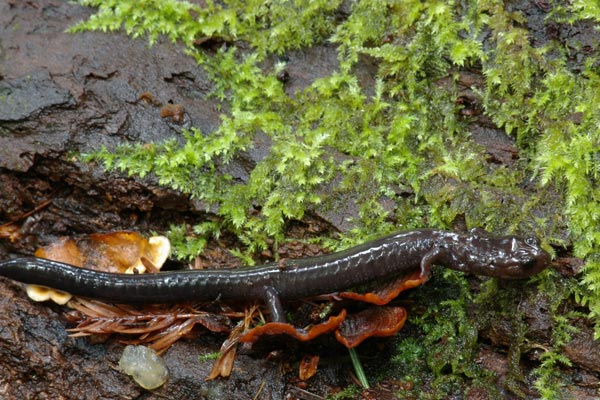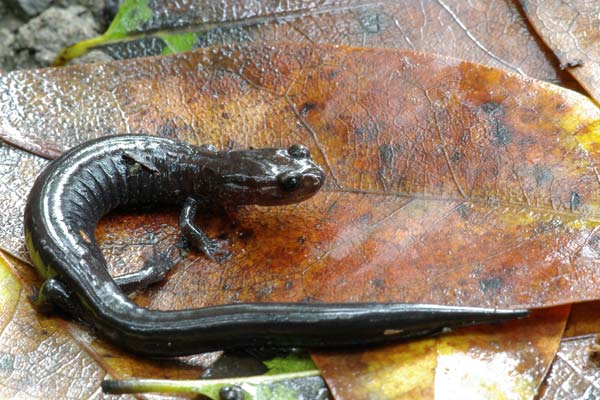 I initially identified these two salamanders as
Speckled Black Salamanders
, but Joshua Puhn of
northwestherps.com
convinced me that they are really Del Norte Salamanders. Thanks Joshua!
I found these two within about thirty feet of each other, one under a small piece of bark and one under a medium-sized log.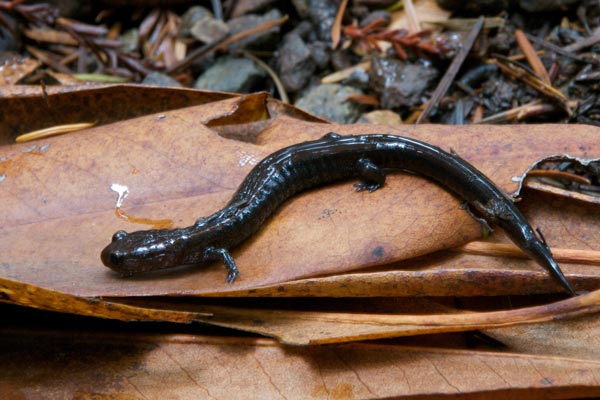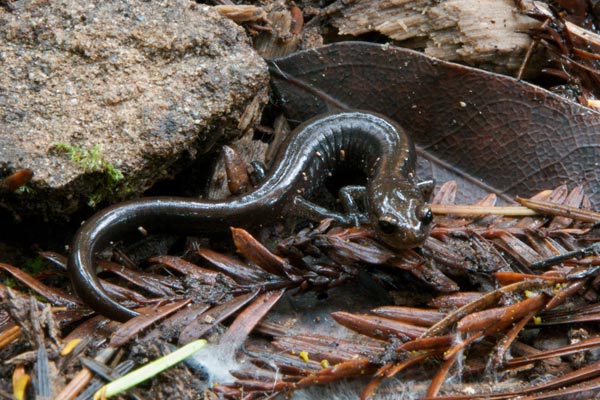 Here's a couple more of these fairly nondescript salamanders just across the California/Oregon border.
Printed references: