wild
herps
Phelsuma grandis
—
Giant Madagascar Day Gecko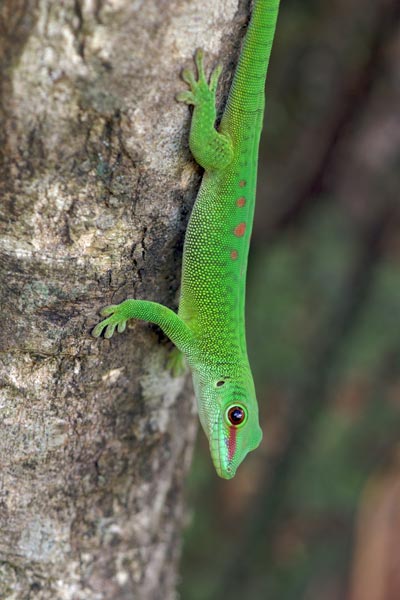 I knew Ankarana was going to work out well gecko-wise from the moment we arrived at the small entrance station. While our guide John went in to pay our fees and chat, we went to visit a small porta-potty-ish bathroom. On one side of the bathroom was a house gecko (either
Hemidactylus mabouia
or
Hemidactylus frenatus
, but I didn't get a great look). On the front of the bathroom was a nice
Geckolepis maculata
. And on a tree a few feet away was this, my first
Phelsuma grandis
.
Here is a list of all the reptiles and frogs I saw on this trip to Madagascar.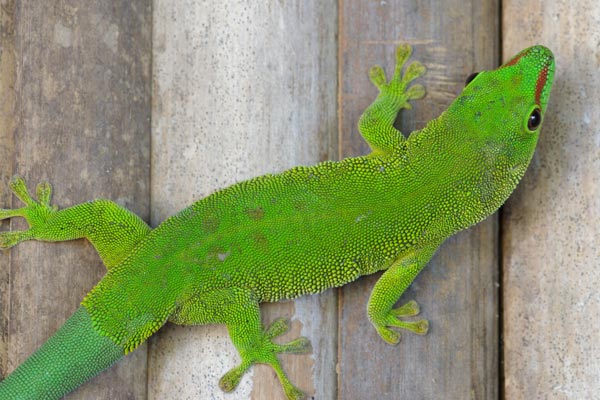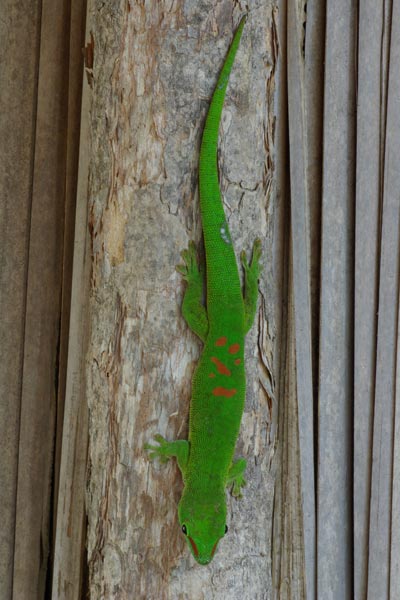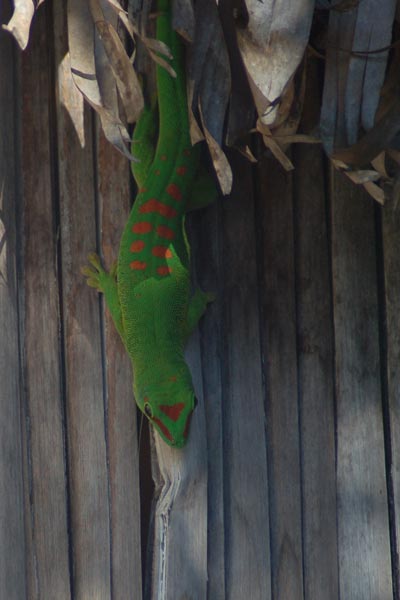 Chez Robert comprises a group of about ten bungalows, created more or less in the local style. These large geckos were patrolling the walls and roofs of most of them. The photo of the third gecko (who was known as "Bathy" for his hangout on the outside of the bathroom) was taken by my sister Mary.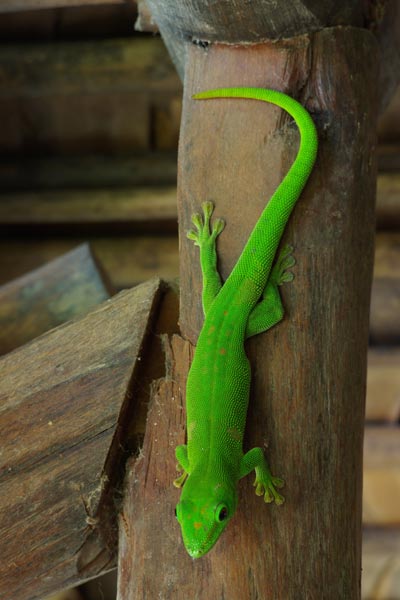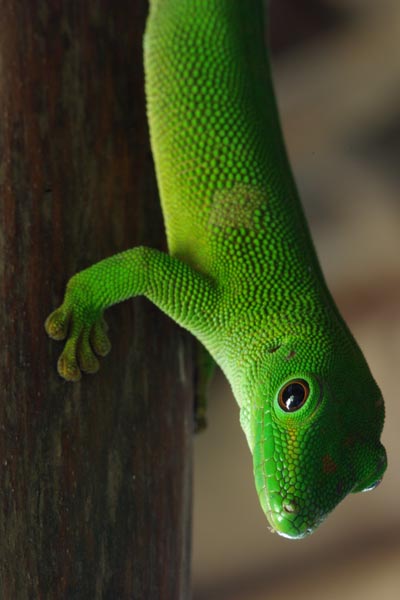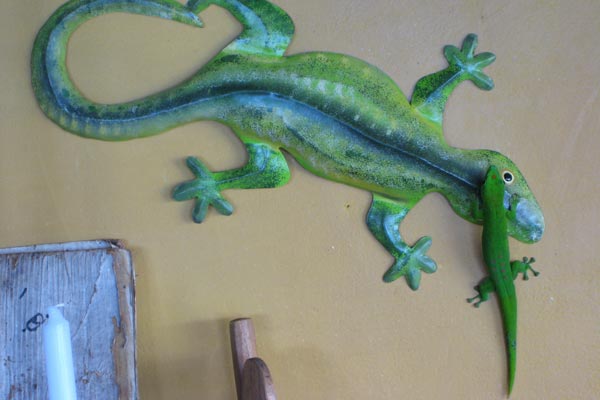 The giant day geckos glowed bright green on the walls, on the roofs, and even on the large pieces of gecko artwork of the
Jardin Vanille
, where we stayed for about a day.
Printed references: