wild
herps
Pseudogonatodes guianensis
—
Amazon Pygmy Gecko
Some other names for this species:
Amazon Pigmy Gecko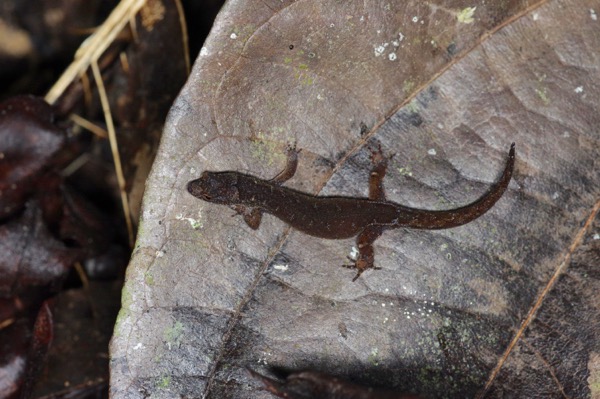 These tiny lizards forage on the forest floor by day, but are rarely seen due to their, well, tininess, and their preferred habitat of closed-canopy forest. I was extremely lucky to notice this one motionless on a fallen leaf next to the trail at night. It was perhaps an inch and a half long, and held still just long enough for me to get two photographs.
My Travelogues and Trip Lists page includes a complete list of the herps I saw in the wild on my 2016 MT Amazon Expeditions trip.
Printed references: