wild
herps
Pseudacris hypochondriaca
—
Baja California Treefrog
Also known as:
Baja California Chorus Frog
Some authorities place this species in genus
Hyliola
. Also, this species was split from
Pseudacris regilla
a while back, and some authorities (e.g.
amphibiaweb.org
) do not accept this split.
Subspecies I've seen:
P. h. hypochondriaca
Northern Baja California Treefrog
Pseudacris hypochondriaca hypochondriaca
—
Northern Baja California Treefrog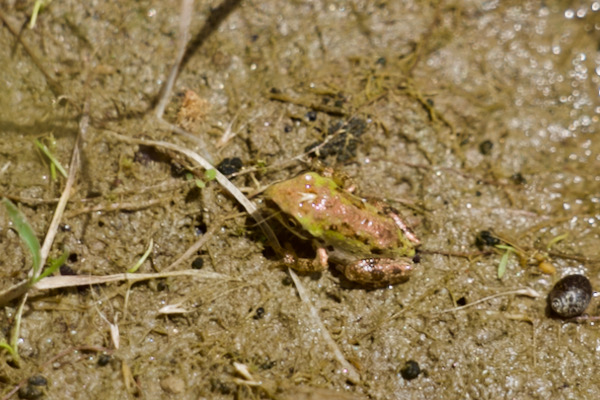 This tiny froglet was hopping about at the edge of one of the few permanent streams in Anza-Borrego. I looked around for adult frogs, but found only metamorphs like this one, along with some equally tiny
toads
.
Online references:
Printed references: