wild
herps
Polypedates leucomystax
—
Four-lined Tree Frog
Also known as:
Common Tree Frog, Golden Tree Frog, Striped Tree Frog, Java Whipping Frog, Banana Frog, Asian Tree Frog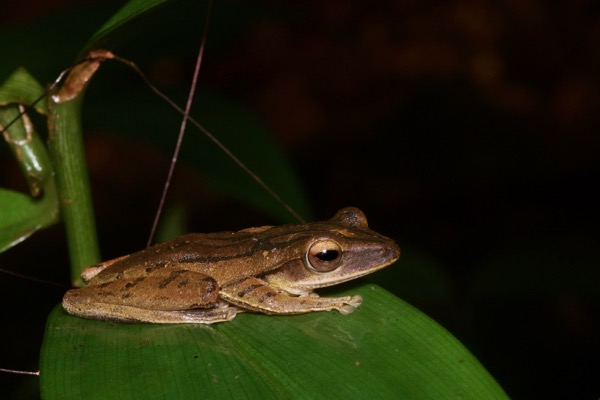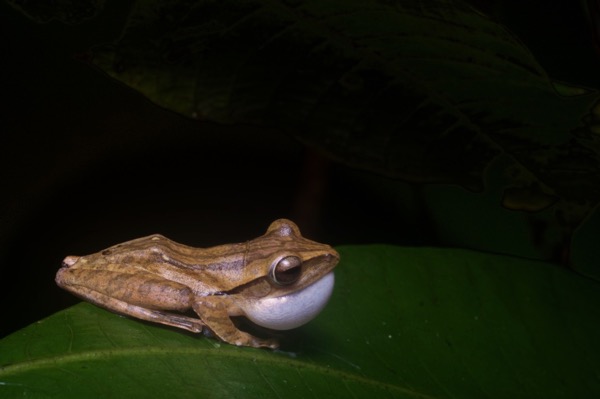 Some male frogs inflate
huge vocal sacs
when calling for mates. These guys are a little more modest, but they still get the gals.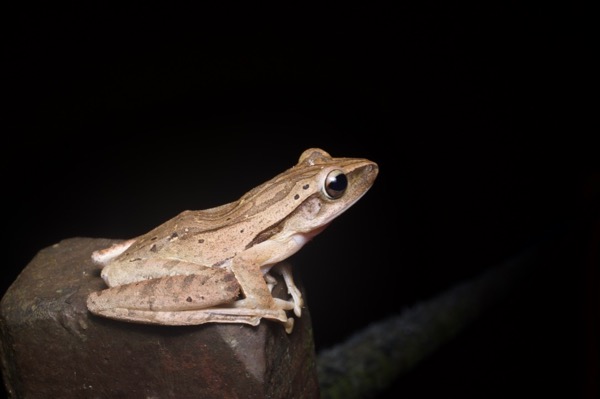 This frog is found throughout Borneo in disturbed habitats; they do well wherever people go. Kubah doesn't seem like your classic disturbed habitat, but it is reasonably close to Kuching and gets a lot of visitors, so possibly these frogs came along for the ride at some point in the past.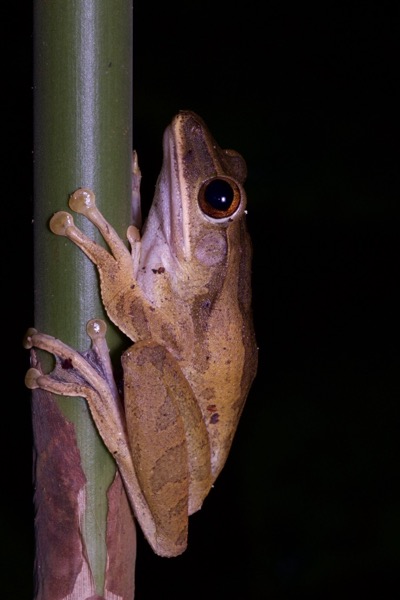 Danum Valley is one of the largest remaining primary lowland rainforests in all of Asia, but that's not enough to keep out the riff-raff, it seems.
Online references:
Printed references: