wild
herps
Ptychadena longirostris
—
Snouted Grassland Frog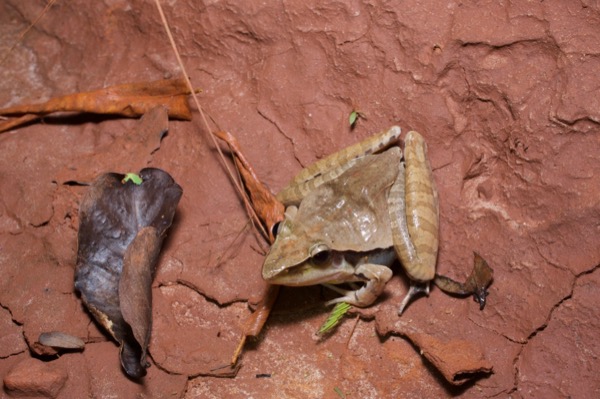 We found these large, streamlined frogs near large puddles in the dirt road through the reserve. They were common at those spots, though difficult to approach. Typically as we would get near, they would leap into the water and hide in the muck at the bottom. Occasionally one of them would hold its ground for a quick photo session.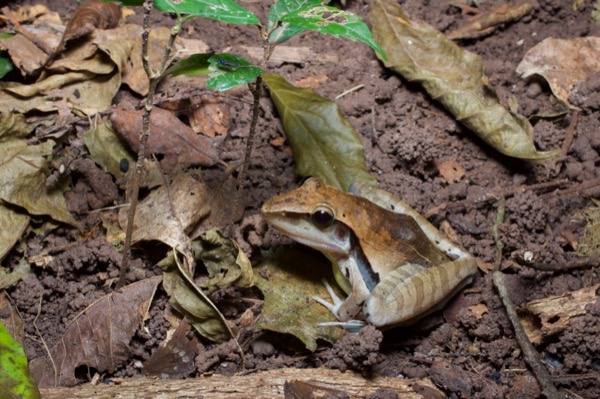 I am confident that this frog and the previous one are both
Ptychadena longirostris
. However, there is another
Ptychadena
species that is known to share puddles with this one,
Ptychadena oxyrhynchus
.
Some
of the
other Ptychadena I photographed in this area
might belong to that species.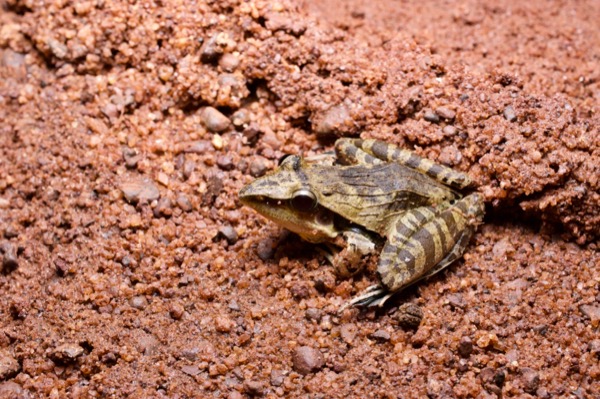 At first I thought this stylish frog was
Ptychadena oxyrhynchus
, which is known to share dirt road puddles with
P. longirostris
, but Alex Rebelo
set me straight on iNaturalist
.
Online references: