wild
herps
Pristimantis malkini
—
Malkin's Rain Frog
Also known as:
Rio Ampiyacu Robber Frog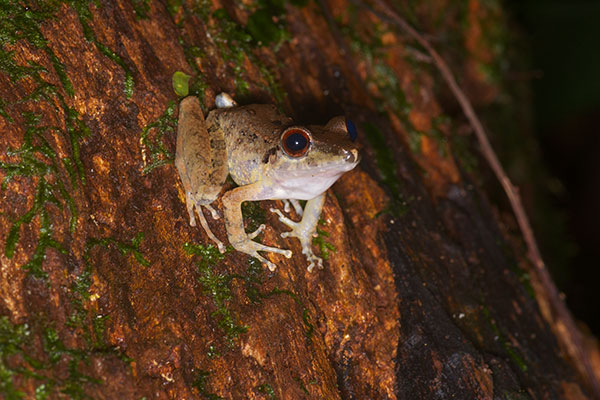 I had no good guess what frog this might be, but Dick Bartlett helpfully pointed out that it looks like
Pristimantis malkini
, and indeed it does look just like photos of that species that I found subsequently.
Here is a complete list of the herps I saw in the wild on my 2014 MT Amazon Expeditions trip.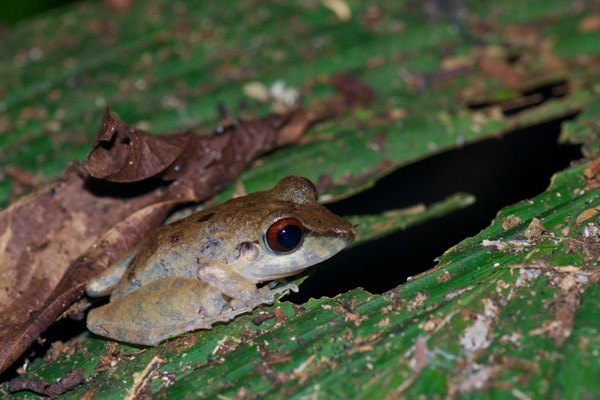 These frogs look quite different from the various more common Pristimantis in this area. So different that when I saw this one, it didn't even strike me as a Pristimantis at all; I thought it was probably a Leptodactylus species. Maybe this would be excusable if I hadn't seen this species on two previous trips.
Still, I feel the need to justify my poor frog-identification skills and/or memory. All of the other Pristimantis species I've seen here are far smaller, have proportionally far smaller heads, and are nearly always found up on plants (typically on leaves).
Online references:
Printed references: