wild
herps
Polypedates otilophus
—
File-eared Treefrog
Some other names for this species:
Borneo Eared Frog, Bony Headed Flying Frog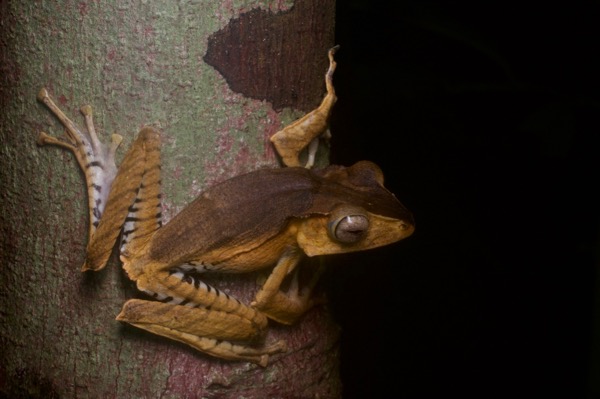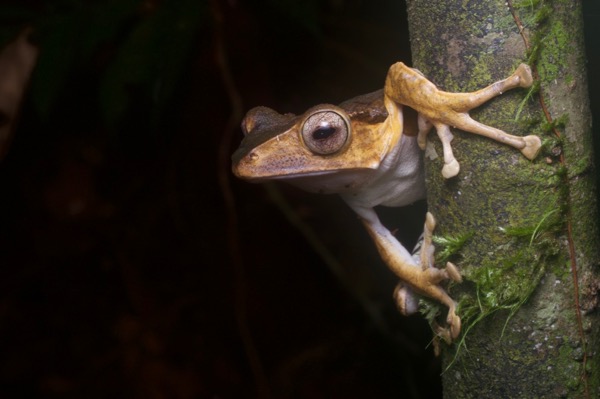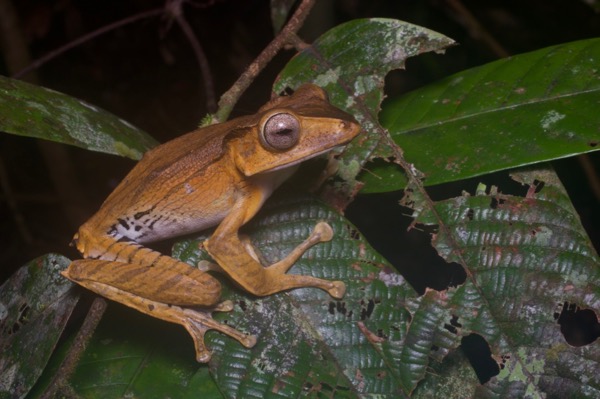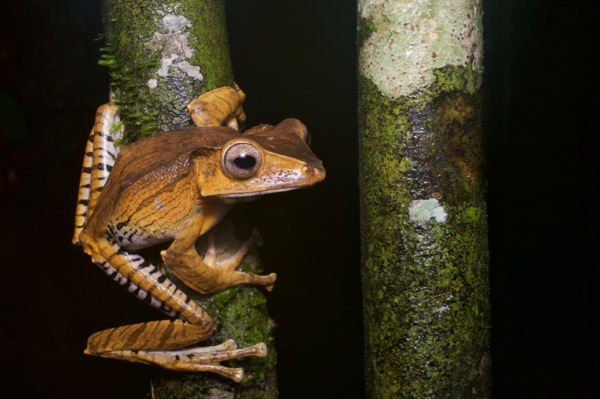 On my second night at Kubah's Frog Pond I photographed a couple more of these. I just now realized that this frog is the same individual as the last of the three photos from the previous night. Note the small scar on its right side, and the black-and-white pattern in the groin. I think I'll name this one "Old Faithful".
Online references:
Printed references:
Inger, R. F., Stuebing, R. B., Grafe, T. U., Dehling, J. M. 2017. A Field Guide to the Frogs of Borneo, Third Edition
Wahab, T. B., Das, I., Min, P. Y., Haas, A. 2014. A Photographic Guide to Frogs of Kubah National Park