wild
herps
Sphaerodactylus elegans
—
Ashy Gecko
Subspecies I've seen: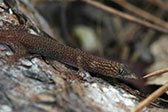 S. e. elegans
Cuban Ashy Gecko
Sphaerodactylus elegans elegans
—
Cuban Ashy Gecko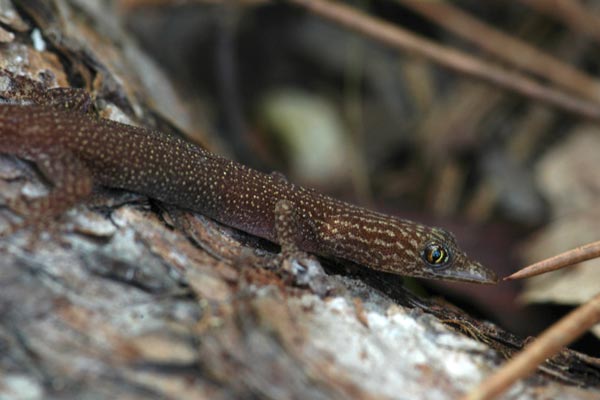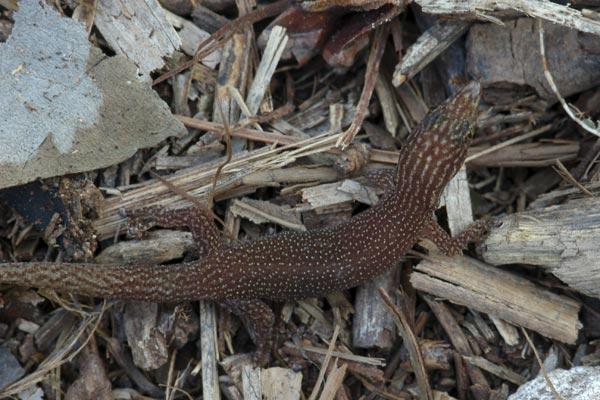 There are (were?) three tiny little
Sphaerodactylus
geckos living in the Florida keys. The
Florida Reef Gecko
(
Sphaerodactylus notatus notatus
) is considered to be the only native gecko in Florida. The Ocellated Gecko (
Sphaerodactylus argus argus
) has been found only a few times in decades and might no longer persist in Florida. This Ashy Gecko is the third species. It's very similar to the Florida Reef Gecko, but its snout is a little pointier, its scales a little smoother, and it climbs a little better (and in my very brief experience, isn't quite as good at escaping). This one was under a palm frond.
Printed references: