wild
herps
Scinax garbei
—
Fringe-lipped Treefrog
Also known as:
Eirunepe Snouted Treefrog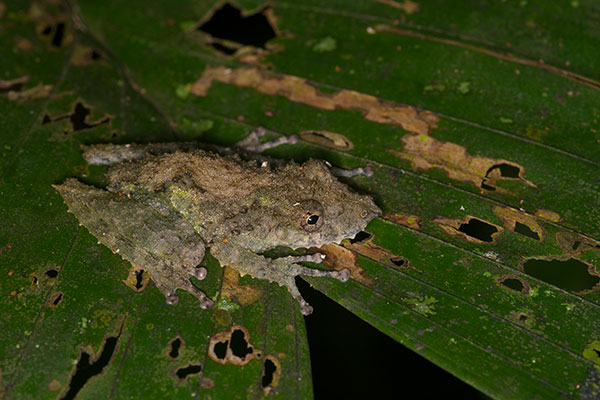 I had mentioned to Matt Cage that I really wanted to see this species, because I have a soft spot for interesting camouflage (as for example in
this gecko
and
this frog
), and I had not seen any of these when I took the same trip the previous year. Matt gave me advice on where to go look for them, and look for them I did, and after about fifteen minutes I found this fine fellow.
Here is a complete list of the herps I saw in the wild on my 2014 MT Amazon Expeditions trip.
Online references:
Printed references: