wild
herps
Scarthyla goinorum
—
Tarauaca Snouted Treefrog
Also known as:
Slender Treefrog, Madre de Dios Treefrog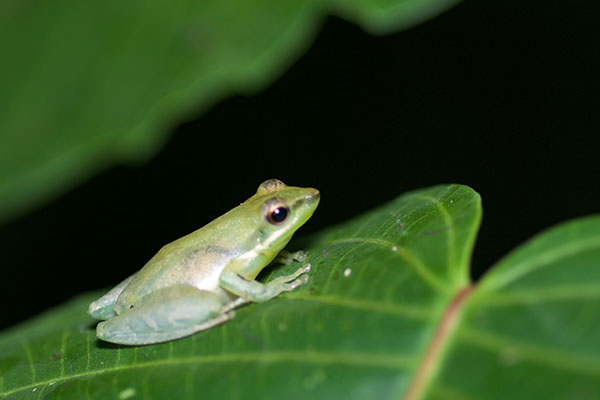 While waiting for the group of evening hikers to gather, I wandered around the edges of the clearing at Madre Selva, looking for frogs on the bushes. I found several species that I had seen on previous trips before spotting this one. I recognized it as something I hadn't seen before, but only got this one handheld poorly focused photo before it hopped away into the foliage.
My Travelogues and Trip Lists page includes a complete list of the herps I saw in the wild on my 2016 MT Amazon Expeditions trip.
Printed references: