wild
herps
Smilisca phaeota
—
Masked Treefrog
Also known as:
Granada Cross-banded Treefrog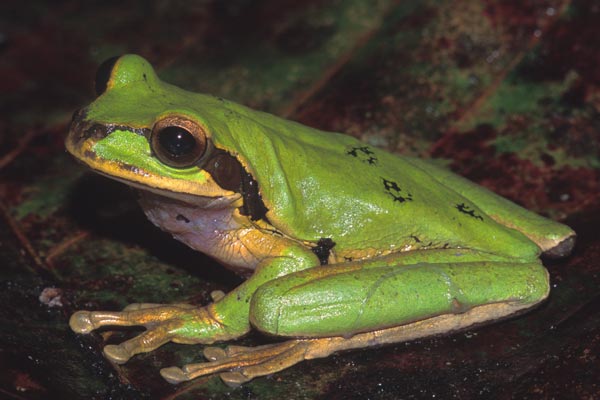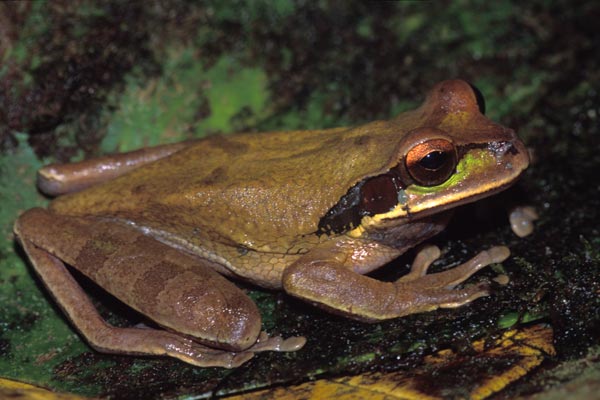 We found these two male frogs calling for female frogs in a big puddle alongside a dirt road through the park. They shared the puddle with rowdy males of at least two other frog species:
Incilius coniferus
and
Physalaemus pustulosus
. We captured the frogs for photos the next day, and released them afterwards. As you can see, the Masked Treefrog comes in an assortment of decorator colors. Well, at least two decorator colors.
We also found one of these frogs in the swimming pool at the Esquinas Rainforest Lodge, where we were staying.
These frogs were photographed on a herping trip with GreenTracks. Here is a complete list of the species we found on this GreenTracks trip.
Printed references: