wild
herps
Sonora semiannulata
—
Groundsnake
Also known as:
Ground Snake, Western Ground Snake
Subspecies I've seen: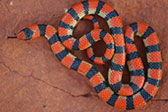 S. s. semiannulata
Variable Groundsnake
Sonora semiannulata semiannulata
—
Variable Groundsnake
This is a fairly common and widespread species, but what a beautiful common and widespread species! They are sometimes solid color, but all the ones I saw were banded. This was the first of the "one snake under a rock per day" series of snakes I came across in my month's stay in Sedona. In addition to three more Groundsnakes under rocks (but only one per day!), the others in the series were a
Smith's Black-headed Snake
, a
Desert Striped Whipsnake
, two
Desert Patch-nosed Snakes
, and two
Night Snakes
.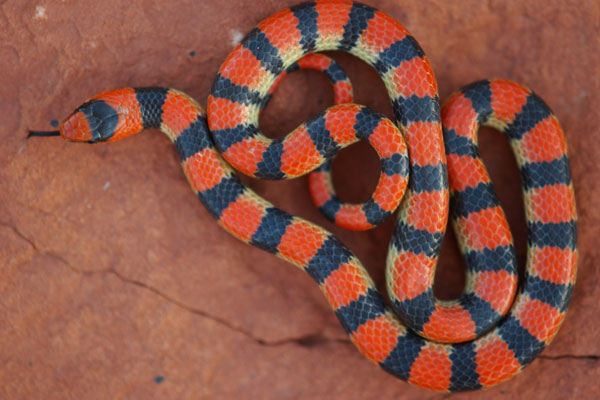 In my month's stay in Sedona, I ended up finding five of these little beauties, ranging in size from a tiny baby about three inches long to a large adult of about a foot and a half. I encountered one of them slithering across a hiking trail; the other four were under rocks.
Printed references: