wild
herps
Tantilla gracilis
—
Flat-headed Snake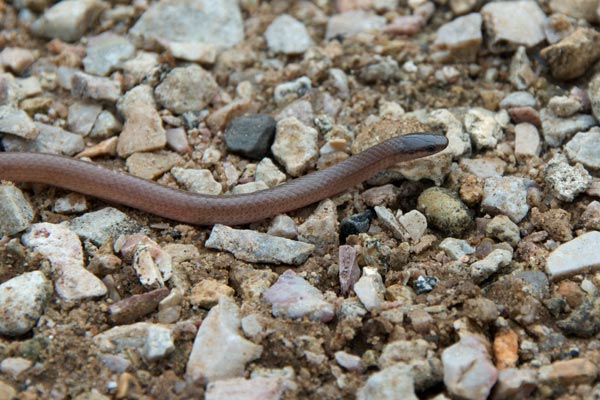 My second Texas snake was if anything even smaller than
my first
. I was starting to lose all respect for this state.
Thirty minutes later, my third Texas snake was even smaller still: a half-sized version of my second. On the one hand, this was ridiculous. Where were the
nine foot rattlesnakes
? Where were the
giant lake snakes
? Sheesh.
On the other hand, this was the first time I had seen two Tantilla in the same day, so that was pretty cool.
Printed references: