wild
herps
Salvator merianae
—
Argentine Giant Tegu
Also known as:
Argentine Black and White Tegu, Black and White Tegu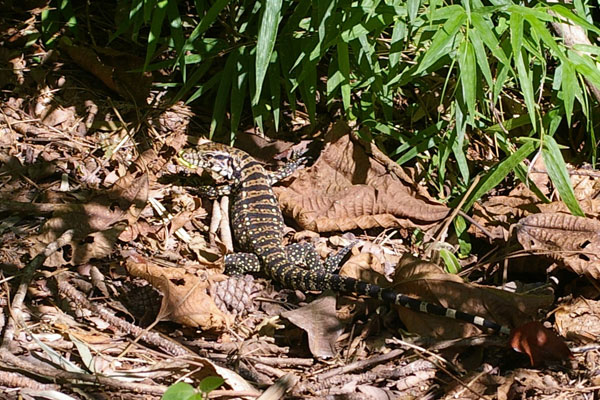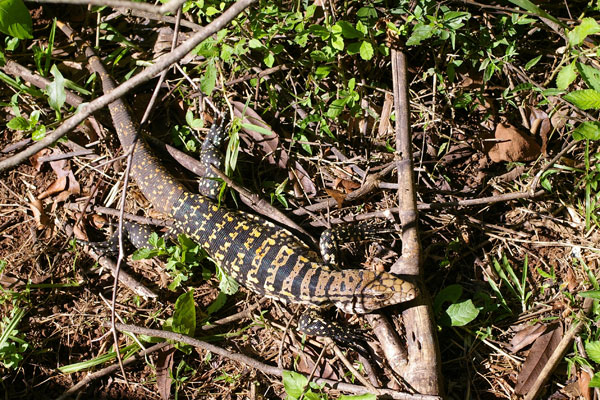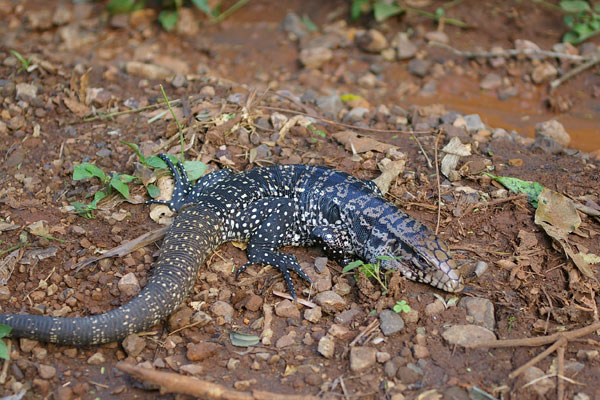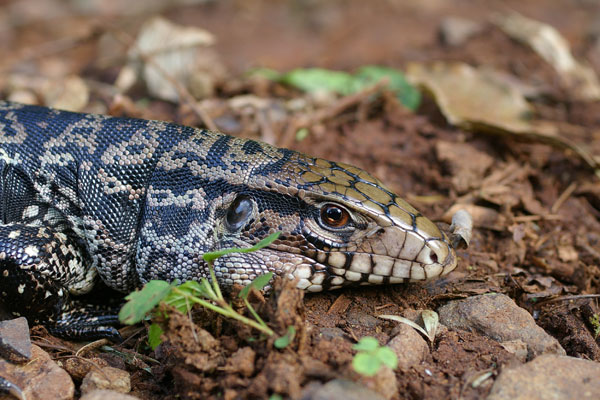 We were at Iguaçu (spelled Iguazú on the
Argentinian side
) to see the spectacular waterfalls, but of course I was looking for lizards too. Earlier in the day I had seen a half dozen or so of these huge tegus strolling about while I was in a moving car or tram. I was beginning to worry that the day would end without me getting a decent photograph of this species. Fortunately in the afternoon we walked past a few that were willing to sit still for me.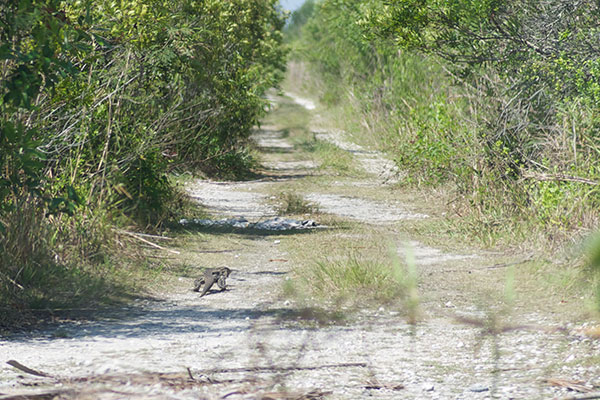 The introduced tegus in South Florida were much, much harder to photograph than the cooperative lizards of Brazil. On a day with Dick Bartlett and Jake Scott, we saw three of these impressive creatures, but this crappy through-the-windshield shot was the only photo I managed to get.
Printed references: