wild
herps
Trachycephalus typhonius
—
Common Milk Frog
Some other names for this species:
Veined Treefrog, Pepper Treefrog, Veined Milk Frog, Vein-eyed Glue Frog, Veined Frog, Warty Treefrog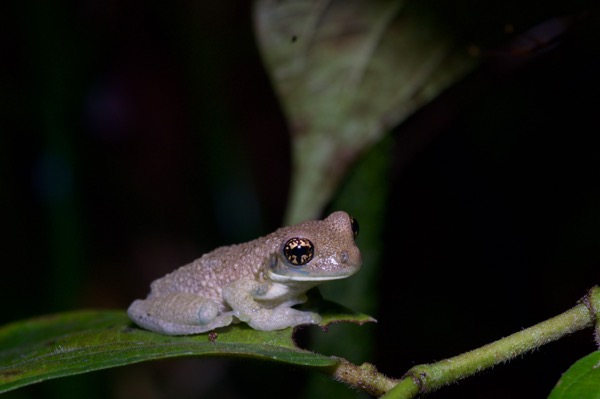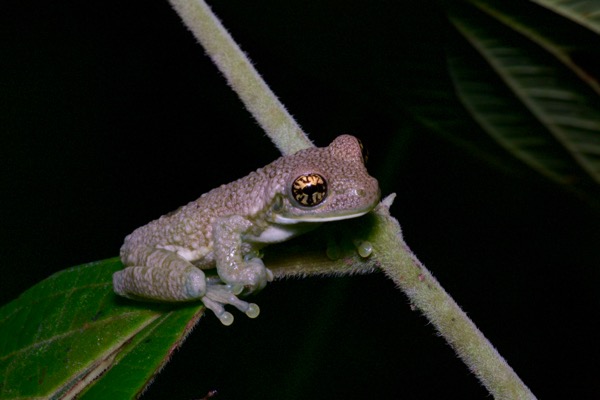 In two previous visits to this reserve I had seen none of these frogs, but on this trip I saw two. This second one was perched very close to where the first one had been three nights earlier. At first glance I thought it might be the same individual frog, but a closer look shows that it has several minor differences, most obviously in the eye pattern.
Printed references: