wild
herps
Thamnophis validus
—
Mexican West Coast Gartersnake
Subspecies I've seen: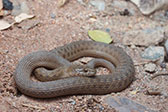 T. v. validus
Mexican West Coast Gartersnake
Thamnophis validus validus
—
Mexican West Coast Gartersnake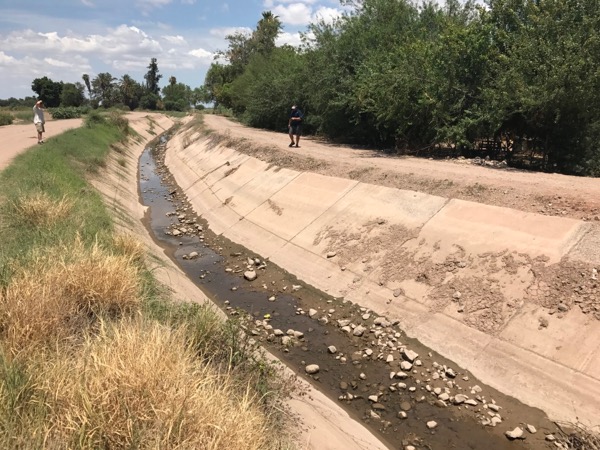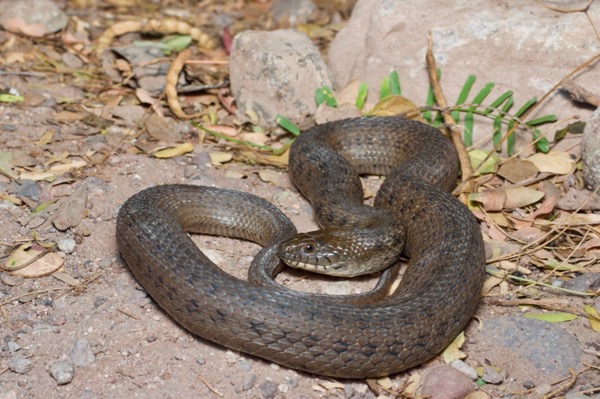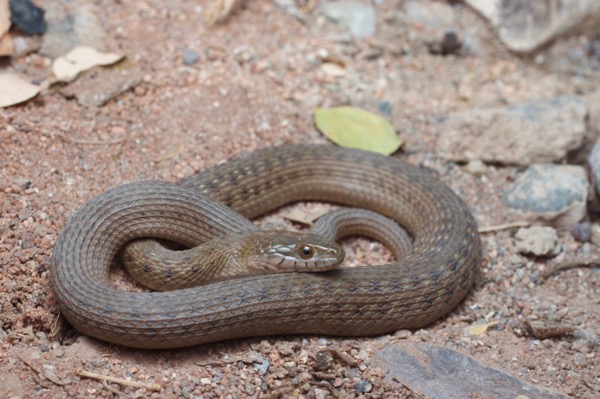 Tim Warfel had an inside scoop from a Mexican herper that
Thamnophis validus
could be found in this particular area in the canals, under hunks of concrete. We had two cars of herpers driving along canals looking for spots with hunks of concrete under which we could look. This continued for an hour or two, with no gartersnakes sighted, though we did discover some giant mounds of garbage that contained at least one
toad
, so there's that.
Eventually Tim got back in touch with his contact, and discovered that the directions had been misunderstood. We shouldn't have been looking for hunks of concrete; we should have been looking for concrete-lined canals. Aha! Most of the canals were not concrete-lined, but when we found one that was, a couple of gartersnakes were quickly spotted and captured for photos.
These gartersnakes are quite different from your typical gartersnakes. With their extremely aquatic ways and extra-thick bodies, they seem closer to Nerodia watersnakes than Thamnophis, and in fact have been classified that way in the past.
Online references:
Printed references: