wild
herps
Zonosaurus brygooi
—
Brygoo's Girdled Lizard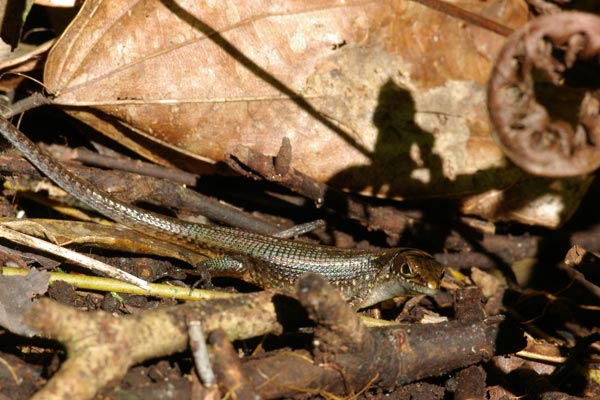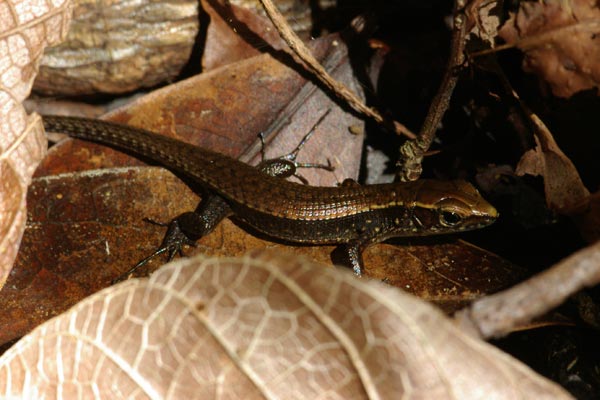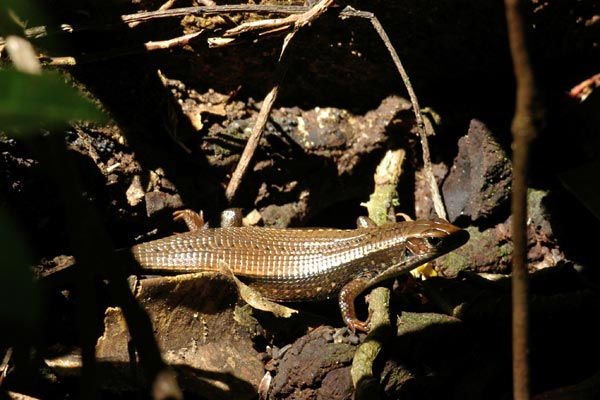 I saw several youngsters of this species and assumed they were a type of small skink before I saw an adult or two. With a good look I might have been able to recognize even the tiny ones as
Zonosaurus
due to the squarish scales on the back, but the general body shape of the adults made it clear.
Here is a list of all the reptiles and frogs I saw on this trip to Madagascar.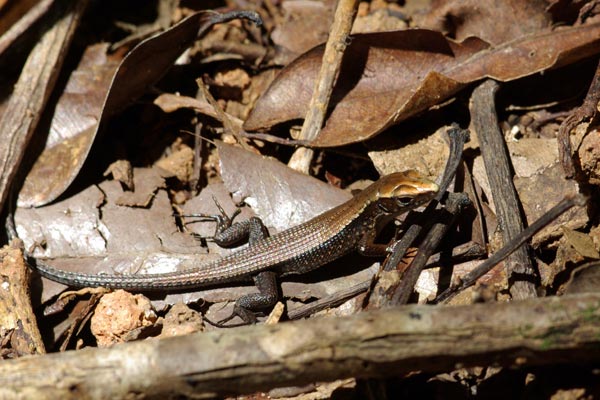 We saw several more of these skink-like
Zonosaurus
on our second day on the Masoala Peninsula. They were typically deep in the forest, as opposed to the
Z. madagascariensis
, which were typically around the forest edges and in the clearings.
Printed references:
Glaw, F., Vences, M. 2007. A Field Guide to the Amphibians and Reptiles of Madagascar, Third Edition
Glaw, F., Vences, M. 1994. A Fieldguide to the Amphibians and Reptiles of Madagascar, Second Edition
Henkel, F., Schmidt, W. 2000. Amphibians and Reptiles of Madagascar and the Mascarene, Seychelles, and Comoro Islands