Plain and Desert, April 2000
| | |
| --- | --- |
| | page 5 of 5 |
Lizards Galore

(Click any photo throughout to see a larger version)
What would a desert trip be without a lot of lizards? Not half as good, I say. This is a desert iguana, a very fine type of lizard that really loves the heat. It didn't love us nearly so well, though, and it did not come out to pose.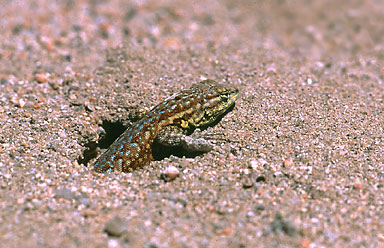 Side-blotched lizards are always plentiful in the Mojave desert. This tyke completes the animals-emerging-from-holes trio (with the badger and the rattlesnake from page 2).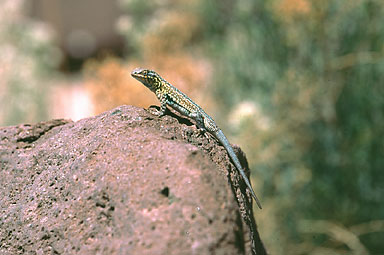 Spring is breeding season for side-blotched lizards, and the males like this one were really showing off their extra-bright seasonal colors.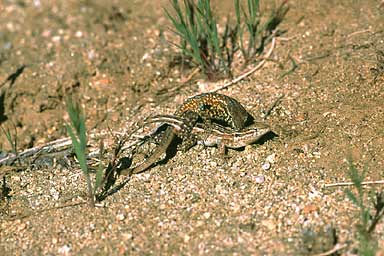 What was I saying about spring being breeding season?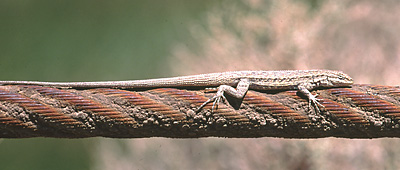 Finally, here's a long-tailed brush lizard that's decided metal cables are just as good as any brush. I don't think it realizes how much its camouflage suffers here.

That's all for this time. See you in the desert!
John Sullivan
May 8, 2000