Plain and Desert, April 2000
| | | |
| --- | --- | --- |
| | page 4 of 5 | |
Mojave Desert Scenic Beauty

(Click any photo throughout to see a larger version)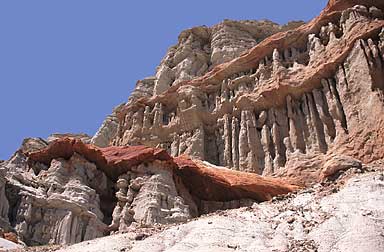 I don't want you to get the impression that I never look up to admire the scenic beauty. Really, occasionally there are no reptiles to be seen, and you're almost forced to look up!

Red Rock Canyon State Park is full of gorgeous colorful erosion formations like this one, some of them more than a hundred feet high.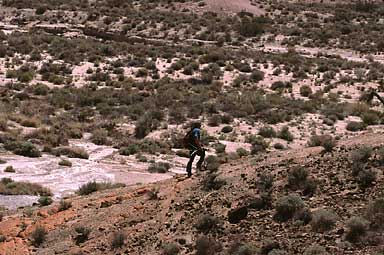 Here's my friend Don climbing a slope with creosote bush scrub stretching out to the horizon. This is also at Red Rock Canyon State Park. There are several states with Red Rock Canyon State Parks, but I've only been to the one in California.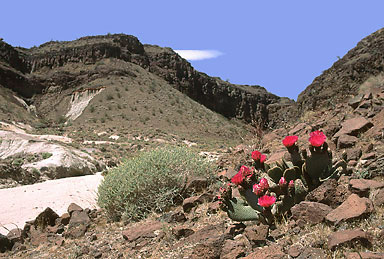 2000 was another dry year for the Mojave desert, but we found a few beautiful cactus blooms.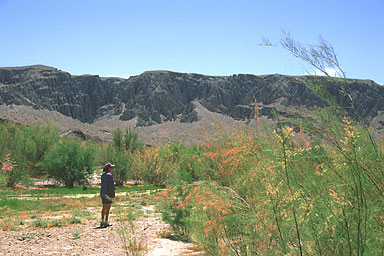 This is my wife Monica admiring the greenery on the shores of the Mojave river where it emerges from its normally subterranean course at Afton Canyon Natural Area, near Barstow.