wild
herps
Anolis chlorocyanus
—
Hispaniola Green Anole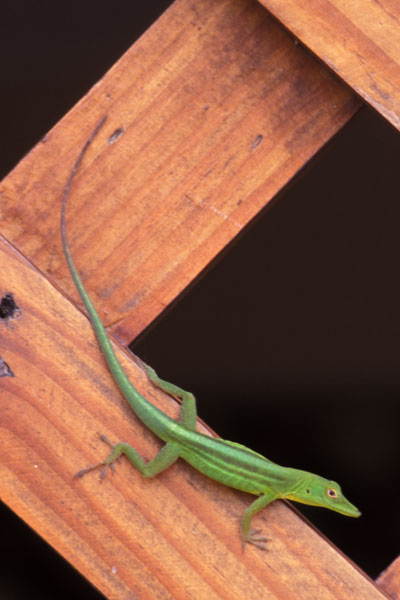 Female and juvenile Hispaniola green anoles, like this one, are sometimes striped. This one shared the trellis of our veranda with a
Large-headed anole
and several
Bark anoles
.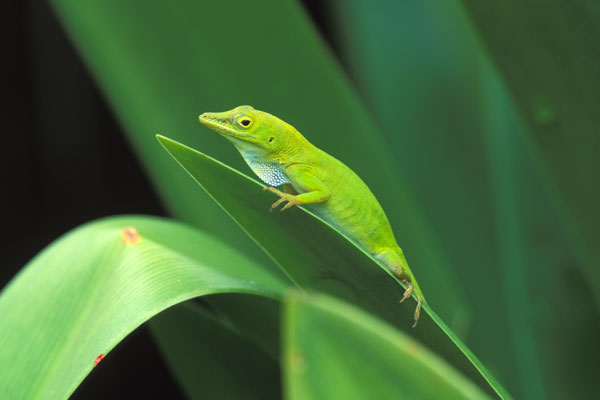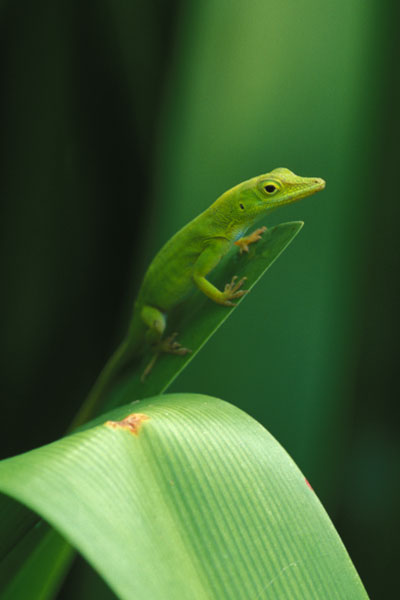 Hispaniola green anoles are very similar in size, color, shape, and behavior to the American
green anole
. One difference is that the dewlap is baby blue, instead of the strawberry red of the U.S. species. The anole with the dewlap partially extended here stayed that way for a long time.
I easily caught by hand one sleeping Hispaniola green anole in our villa at night, and it reacted with a good wriggle and, surprisingly, multiple squeaks. I knew geckos made all sorts of squeaks and chirps, but I didn't realize that anoles did. Herpetologist Bob Powell later sent me mail confirming that many anoles vocalize.
Online references:
Printed references: