wild
herps
Drymarchon corais
—
Yellow-tailed Indigo Snake
Also known as:
Cribo, Yellow-tailed Cribo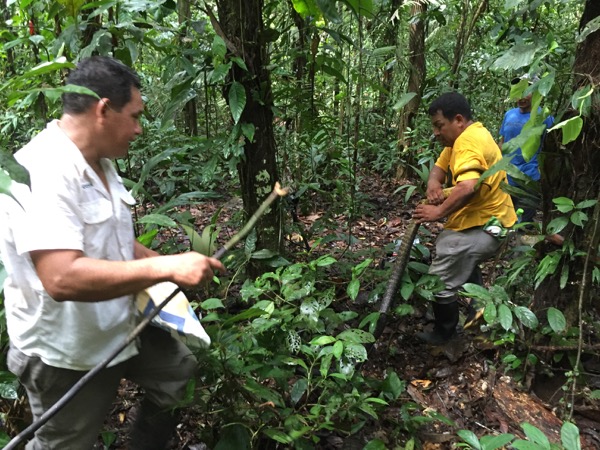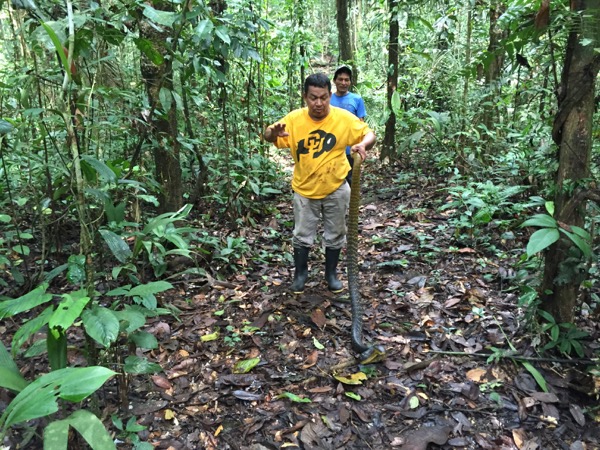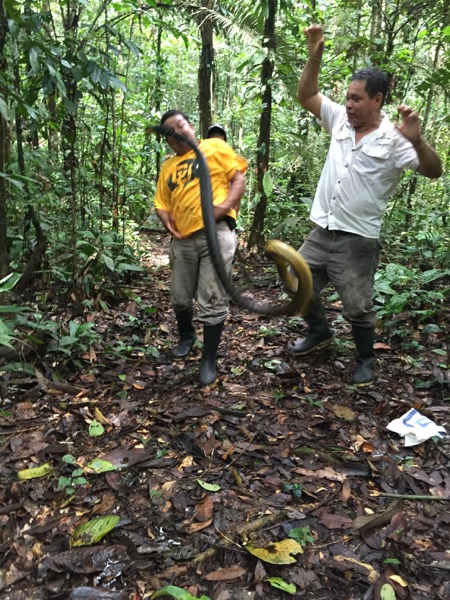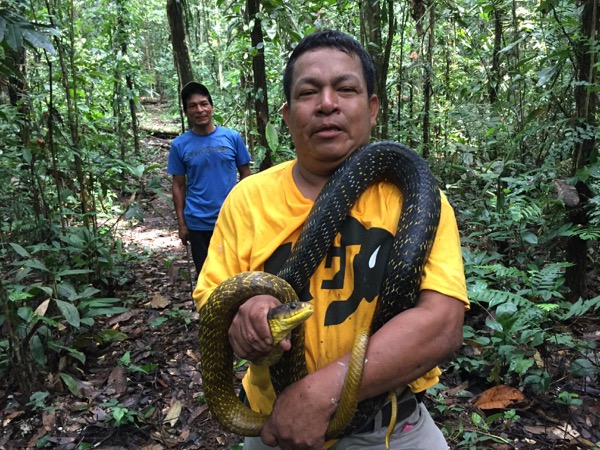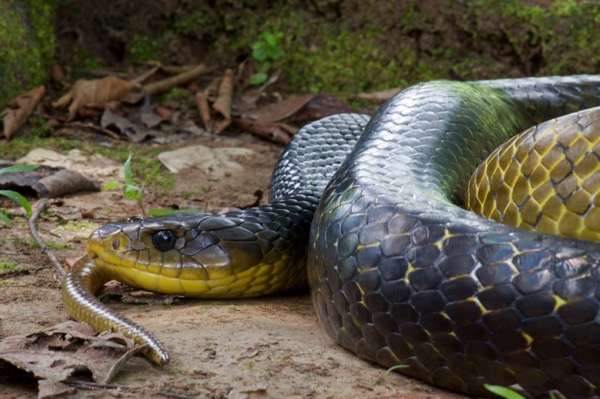 On our first night at Santa Cruz Forest Reserve, we had seen two of the most sought-after snakes in the area: an
Emerald Tree Boa
and a
Bushmaster
(not to mention a gorgeous little
Red Vine Snake
). Surely we were done with particularly incredible snakes for awhile?
The next morning, I took a long hike with three of the local people who do nearly all of the actual work on these MT Amazon Expeditions trips. Edvin and Raúl, who speak only Spanish, were out in front, and I was a few dozen yards back chatting with Emerson, who speaks Spanish and English. Edvin shouted something back to us and Emerson got excited, so we ran to catch up and discover Edvin (yellow shirt) single-handedly trying to wrangle a very large snake. Emerson (white shirt) jumped in to help, while Raúl (blue shirt) watched from a respectable distance. (Raúl is the property's caretaker and is not particularly interested in capturing snakes for the entertainment of the visitors.)
After some shenanigans, the two of them gained control of this powerful serpent and I captured their glory with my iPhone. We brought our prize back to camp and everyone took many photos later that day. We measured the snake at eight feet and five inches. It was probably the third longest wild snake I had ever seen, trailing only a couple of big Australian pythons.
My Travelogues and Trip Lists page includes a complete list of the herps I saw in the wild on my 2016 MT Amazon Expeditions trip.
Printed references: