wild
herps
Dendropsophus haraldschultzi
—
Many-lined Treefrog
This species was placed in the large genus Hyla until a major revision of that genus in 2005.
This photo languished for ten years in my backlog of photos of unidentified animals. At the time I took it, I had no references for the area that included any frogs that looked like this, and it didn't remind me enough of any frogs I had ever seen to nudge me in the right direction. But I happened to see the photo again in early 2016 and immediately recognized it as this species, which I had since seen several times in Peru.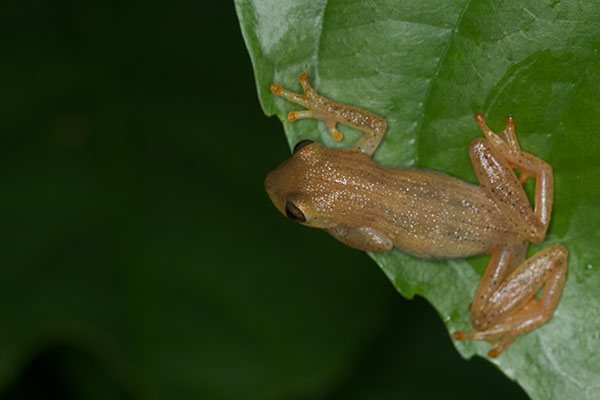 The series of thin longitudinal stripes make this smallish treefrog relatively easy to identify. This is the only individual I saw in Peru.
Here is a complete list of the herps I saw in the wild on my 2013 MT Amazon Expeditions trip.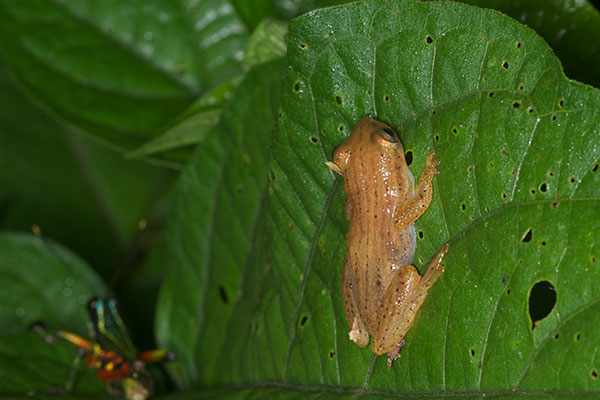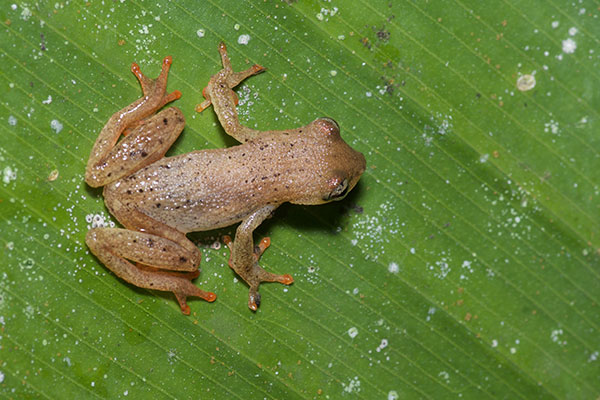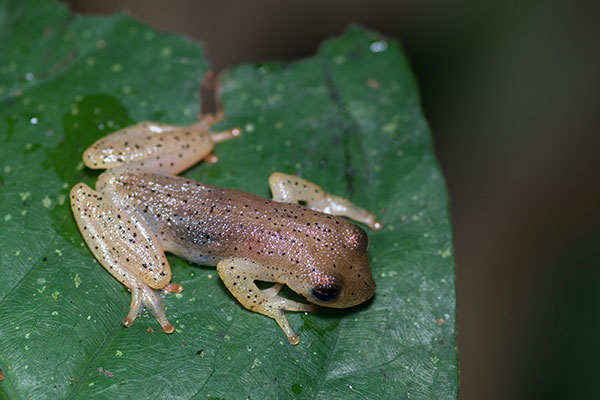 Printed references: