wild
herps
Lampropeltis nigrita
—
Western Black Kingsnake
Some other names for this species:
Mexican Black Kingsnake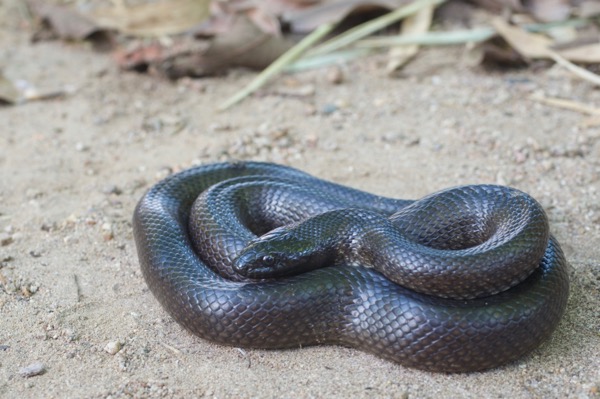 We found this handsome fellow on the road at night. I tried to get in situ photos, but the snake would not stop moving and we didn't want to hang around for a long time to increase our chances of finding more snakes. This was the last snake we found, though. The next day it was a little more willing to hold a position for a few seconds.
Online references:
Printed references: