wild
herps
Madagascarophis colubrinus
—
Malagasy Cat-eyed Snake
Also known as:
Madagascar Cat-eyed Snake, Madagascar Common Snake, Madagascar Night Snake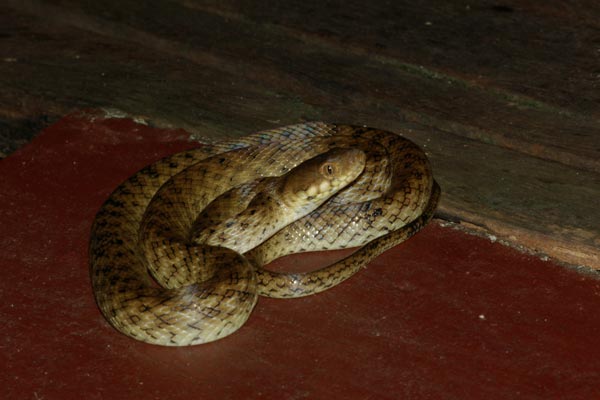 We stayed at
Relais du Masoala
for one afternoon and evening prior to taking a boat over to the Masoala Peninsula in the morning. We met our guide-to-be Armand in the afternoon. He asked us what we were looking for in particular and we told him lemurs, reptiles, and frogs. He assured us that it would be easy to find all of these, except for snakes. Snakes are very hard to find, he said; we would be lucky to see any snakes.
An hour or two later, walking back from the dining area after dinner, we found this guy coiled up at the edge of the deck in front of our room.
Henkel and Schmidt and some other references call this species Madagagascarophis colubrina.
Here is a list of all the reptiles and frogs I saw on this trip to Madagascar.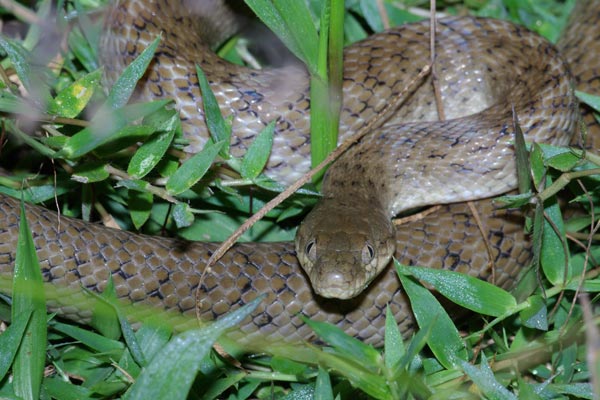 After being told by our guide Armand the previous day that we would have to be very lucky to see any snakes, we had seen a snake on
the front deck of our lodge
and a snake in
my sister's bathroom
. We almost tripped over snake number three here while returning to our bungalows from the dining area at Chez Arol after dinner.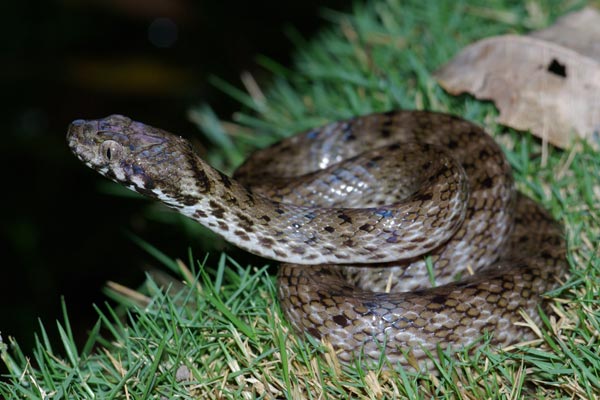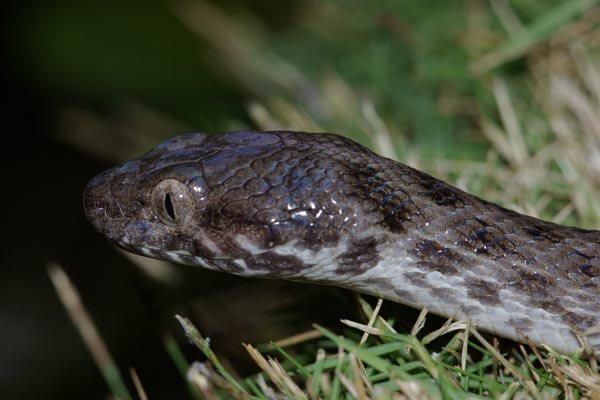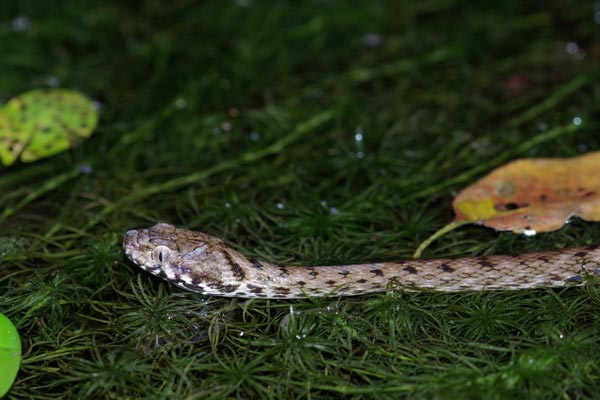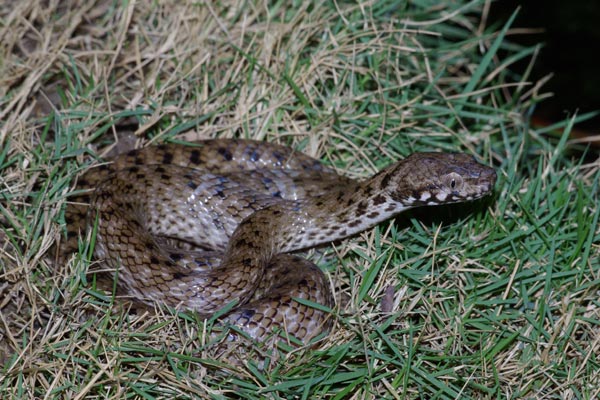 I keep a list of individual wild snakes I see, and my rule is that I get to count the same snake again if I see it on another day. So this snake counts separately from the ones seen the previous night around the same pond. My sister gave me a hard time about this, especially when I kept insisting on visiting the pond on each of our evening wildlife-spotting sojourns.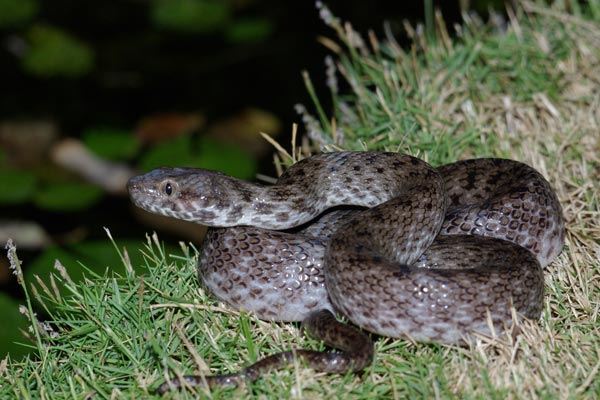 One of the same individuals seen on previous nights? You be the judge.
Printed references:
Glaw, F., Vences, M. 2007. A Field Guide to the Amphibians and Reptiles of Madagascar, Third Edition
Glaw, F., Vences, M. 1994. A Fieldguide to the Amphibians and Reptiles of Madagascar, Second Edition
Henkel, F., Schmidt, W. 2000. Amphibians and Reptiles of Madagascar and the Mascarene, Seychelles, and Comoro Islands