wild
herps
Coluber lateralis
—
Striped Racer
Also known as:
California Whipsnake
Subspecies I've seen: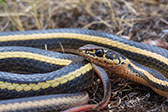 C. l. euryxanthus
Alameda Striped Racer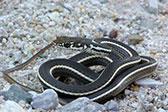 C. l. lateralis
California Striped Racer
Coluber lateralis euryxanthus
—
Alameda Striped Racer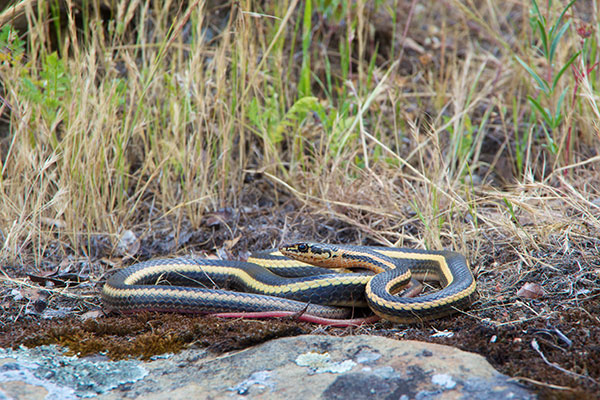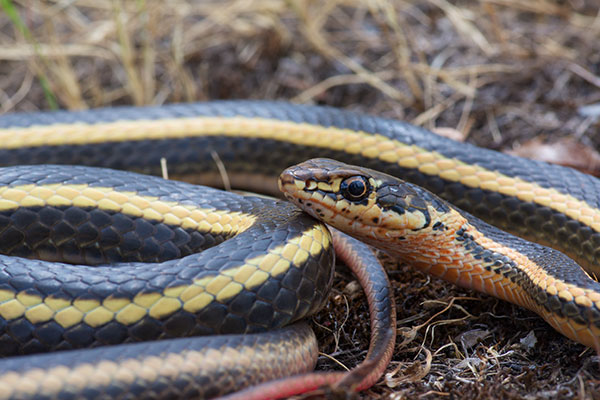 The Alameda Striped Racer has a very limited range in the east San Francisco bay area, and would thus be a prize to find even if it weren't beautiful. This one was found by Andy O'Connor and Chris MacDonald who were visiting northern and central California for a few days in search of such things.
Coluber lateralis lateralis
—
California Striped Racer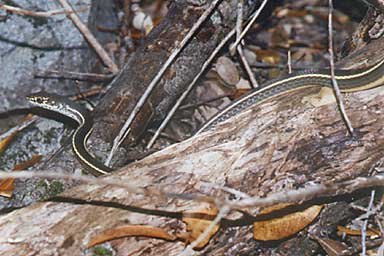 August 23 was a good day for snakes on Pine Ridge Trail. We saw this speedy fellow, a
California Kingsnake
, and a
Gopher Snake
, and we just missed seeing a rattlesnake on the trail.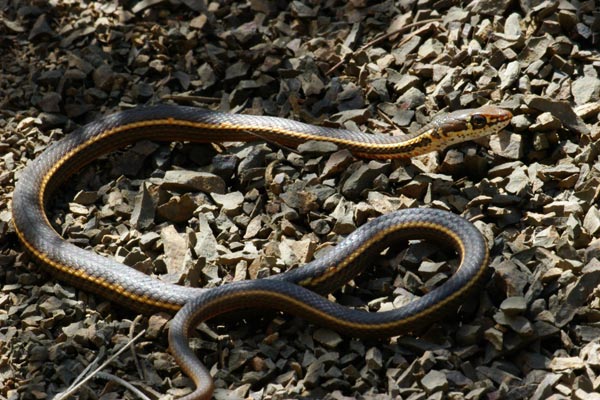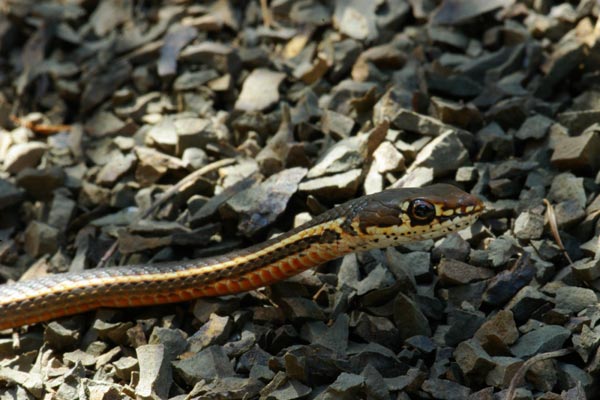 My friend Fred Harer and I spotted this very young California Striped Racer as it slithered towards cover under a small plant on the hillside along the hiking trail. It was probably hunting for the many
Side-blotched Lizards
that we saw skittering about nearby. These snakes are extremely fast, but we managed to get this little guy to calm down enough to pose for a few pictures.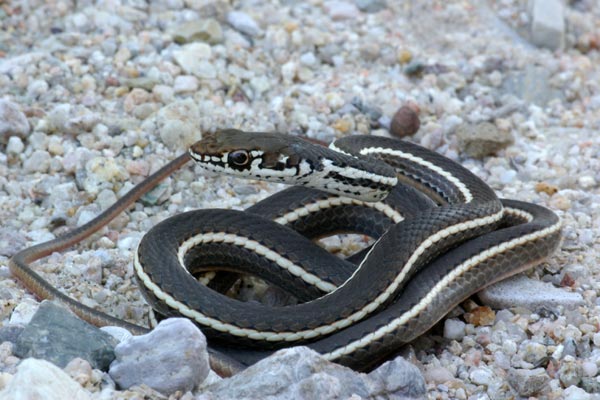 Here's another cooperatively posing young striped racer. This one lacks the strong orange/red tint visible in the previous photos.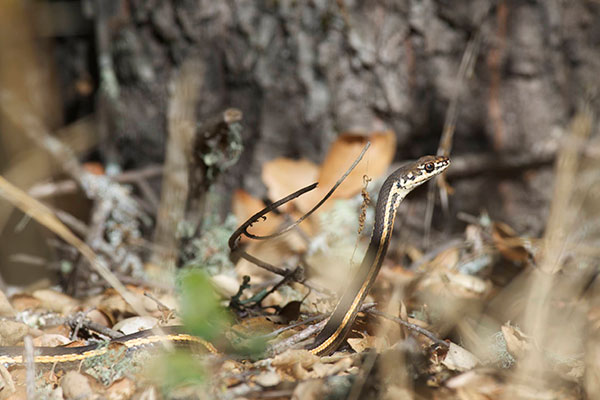 James Maughn and I came across this handsome fellow while we were out looking for Santa Cruzian snakes. I love the alert hunting posture of this species.
Printed references: