wild
herps
Nerodia sipedon
—
Northern Watersnake
Subspecies I've seen: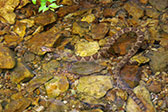 N. s. pleuralis
Midland Watersnake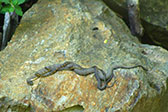 N. s. sipedon
Common Watersnake
Nerodia sipedon pleuralis
—
Midland Watersnake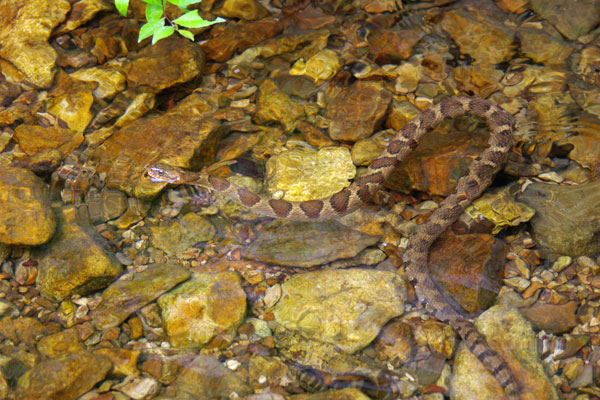 We were wading upstream in this beautiful shallow creek when we came upon this snake. It was enjoying a leisurely morning hunt, alternately drifting along the surface and prodding through the stones at the creek's bottom.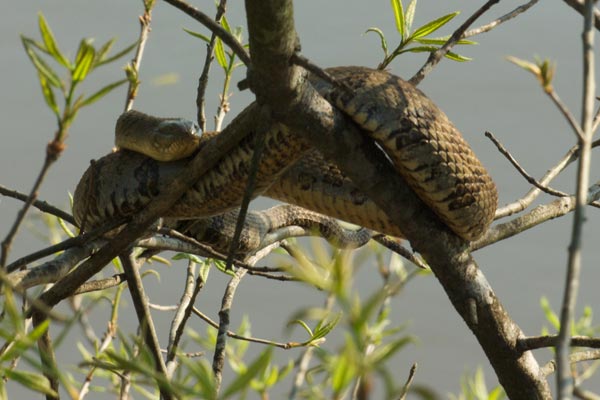 On a morning hike with the dogs around Perry County Lake, I spotted this water snake perched on branches a good ten feet above the water's surface. I got as close as I could (which was not that close) to get a few handheld photos. When I got a little too close for comfort, it quickly uncoiled and dove vertically into the lake.
I'm not completely certain which species of Nerodia this is. I asked around on fieldherpforum.com, and the consensus was that it was almost certainly Nerodia sipedon.
Nerodia sipedon sipedon
—
Common Watersnake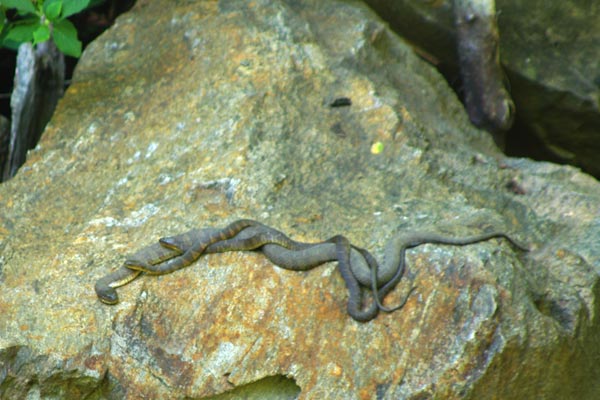 Amicalola Falls State Park features a high metal staircase from the river basin to the top of the falls. We were waiting at the bottom of the stairs dithering about the issue of whether to carry our three little dogs up that far when a horde of schoolchildren descended on us, oohing and aahing about how cute our dogs were (they had a point!). One of the boys came over to me and said "have you seen any snakes yet?" and then proceeded to tell me exactly where to look for them from halfway up the stairs. I am indeed one of those people who likes being told where to find snakes, though I'm not sure how the boy knew. Sure enough, by following his directions I spotted this large female with two much smaller males trying to woo her.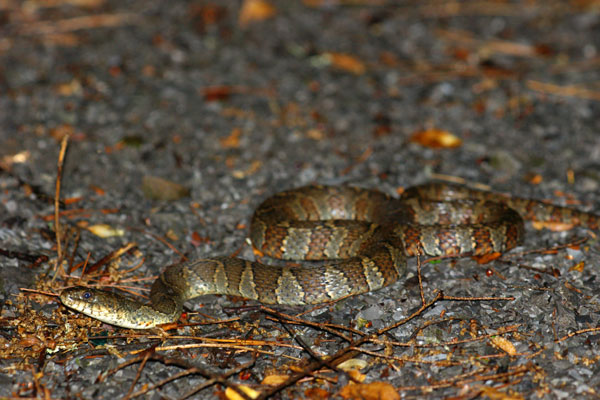 After an early evening thunderstorm, my wife and I visited the camp bathroom to prepare for some hard-earned rest after a day of hiking and driving and salamander-photographing. As I pushed open the men's bathroom door, a fellow camper emerged and announced in a slow southern drawl "Now before anybody does anything else in here, we should probably consider doing something about the snake. I was just sitting there, trying to go about my business, when this snake started slithering around my feet." I recognized it as a watersnake, picked it up, and brought it back to our campsite for a few flash pictures.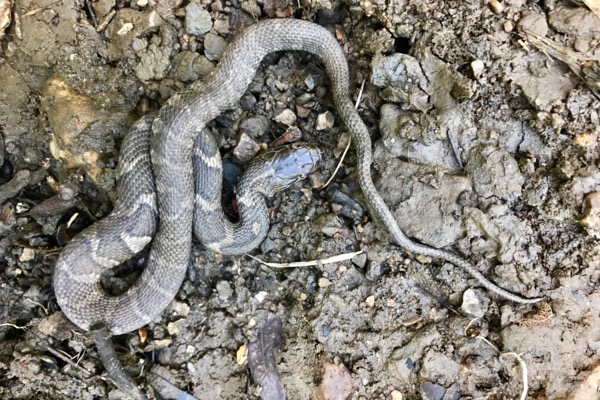 I was with a group of herpers looking for crawfish snakes at a particular spot along a particular river. We looked under many rocks near the water's edge and saw no crawfish snakes, nor any crawfish for that matter. But I did find this little baby water snake hunkered down under a very small flat rock.
I was happy to see my first crawfish snake later that day at another location.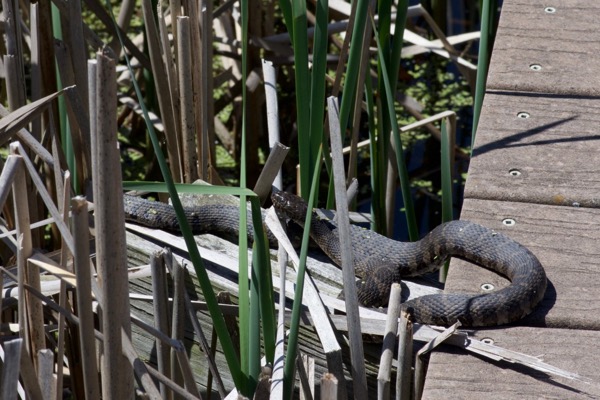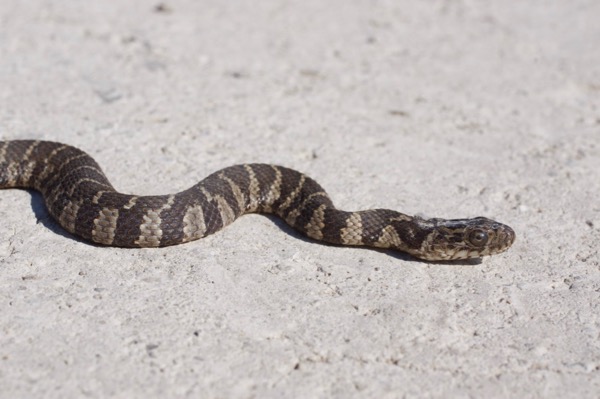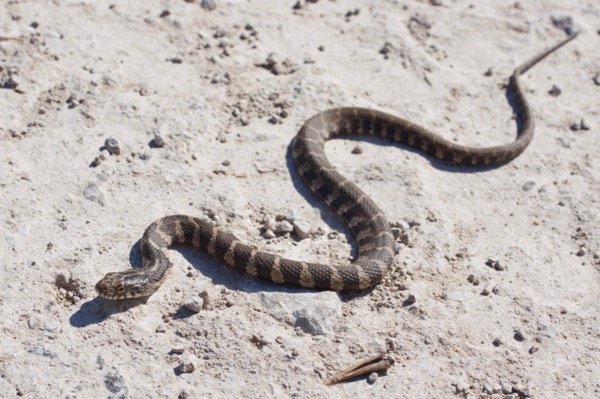 Little babies tend to have a sharply contrasting pattern of light and dark bands, making them generally more attractive than the big adults. Also, they don't stink quite as much.
Printed references: