wild
herps
Lithobates catesbeianus
—
American Bullfrog
Also known as:
Bullfrog
The genus Lithobates was split from Rana by Frost et al in 2006. This has been a controversial change ever since, and many authorities continue to use Rana.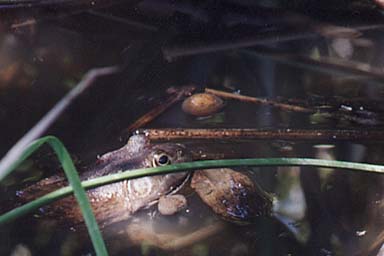 Bullfrogs are extremely skittish for such large strapping frogs. I managed one long-distance telephoto shot of this one before a scrub jay squawked by and the frog vanished into the muck.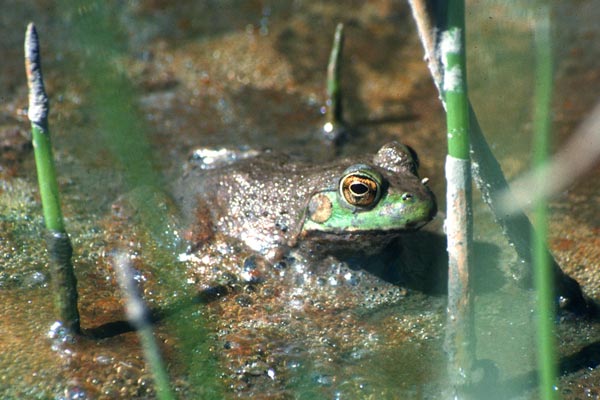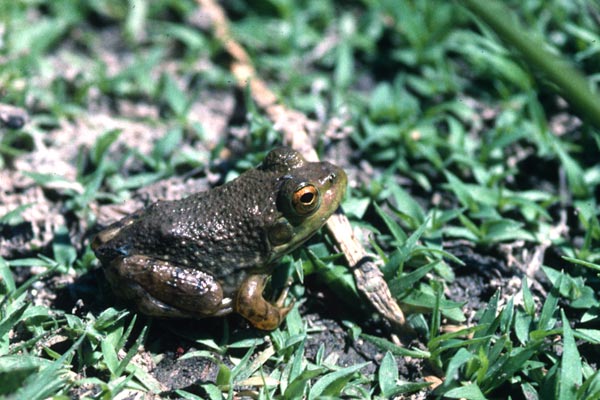 There were many small to mid-sized bullfrogs on the edge of the pond this day. Most would leap into the the water and hide in the murky bottom at the first small motion ten yards away, but an occasional foolhardy individual would sit still long enough for me to snap a photo.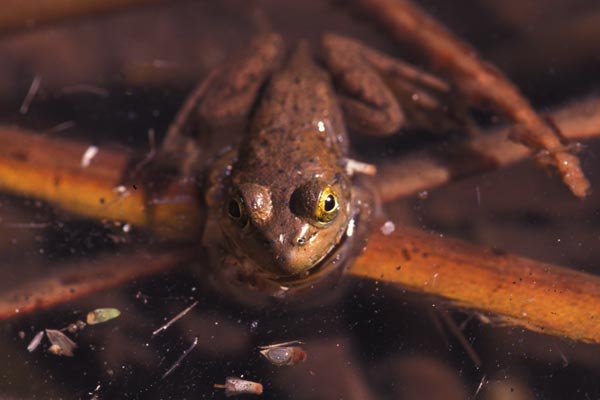 In the century since they were first brought to the west coast as food stock for the gold rushers, bullfrogs have established themselves in nearly every viable stream or pool in California, even in this palm oasis in the middle of the Mojave desert. This little fellow is just making the tadpole-to-frog transition, and still has a bit of its tail left.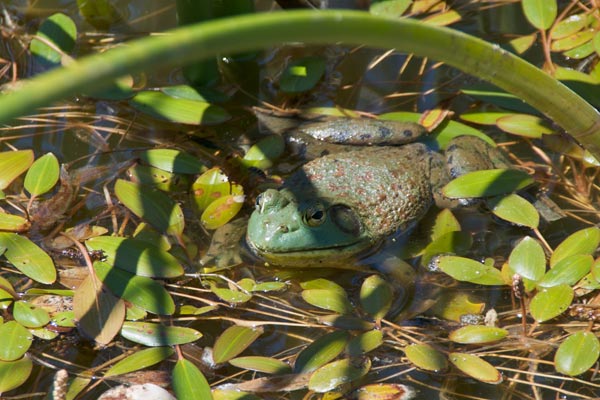 On our mission to visit every Red Rock Canyon State Park in the country, we hit Oklahoma's during a cold spell that kept all of the herps hidden except for this lonely young bullfrog.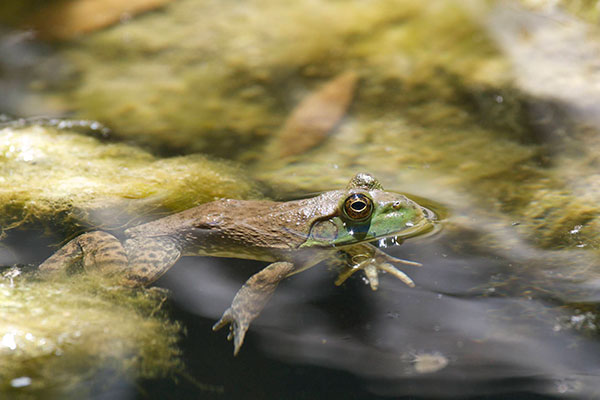 I expected to find garter snakes in the streams on a pleasantly warm July day, but garter snakes were nowhere to be found. Perhaps the bullfrogs had eaten them all, or eaten all of their food.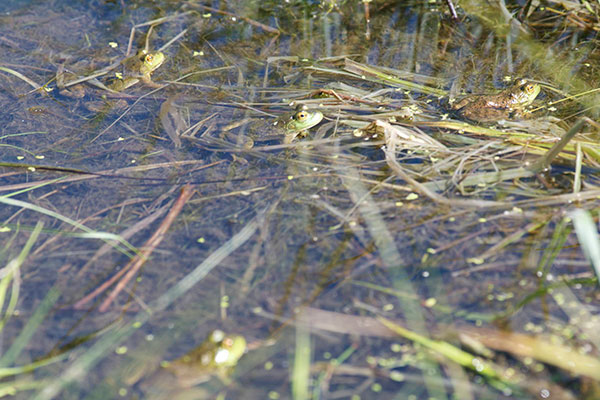 The creek running alongside this campground was a-hopping with bullfrogs of every size and shape. Well, OK, I guess they were all bullfrog-shaped, but they ranged in size from teeny metamorphs to big honking adults. As I walked along the creek looking for
more interesting herps
, five or ten bullfrogs would squeak and leap into the water ahead of me.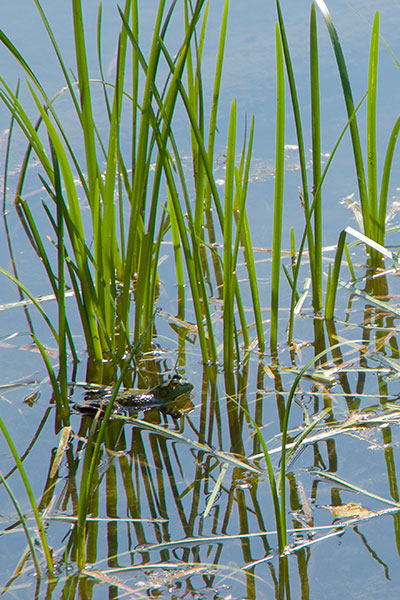 When in the western United States, it is always a sad moment when one recognizes that a frog one has just seen is just another bullfrog. Any native species is always a better discovery.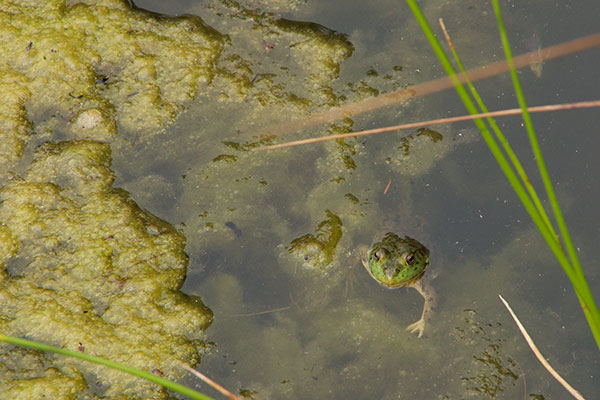 Fooey, another bullfrog. Not a bad-looking frog though.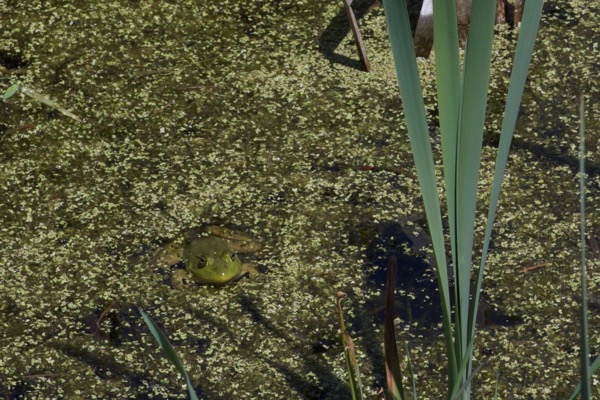 Hey, look, yet another bullfrog! At least this one is in its natural range.
Printed references: