wild
herps
Phelsuma kochi
—
Koch's Day Gecko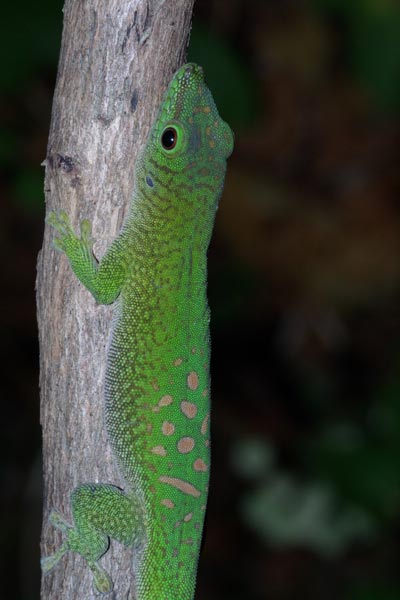 According to the range map in
Glaw and Vences
, Anjajavy is in a zone that overlaps the ranges of
Phelsuma grandis
and
Phelsuma kochi
.
P. kochi is generally less bright green than P. grandis, and tends to have a broken pattern rather than a solid color. The ones we saw at Anjajavy varied a considerable amount, though this one shows a more broken, reticulated pattern than the P. grandis we had seen elsewhere.
Here is a list of all the reptiles and frogs I saw on this trip to Madagascar.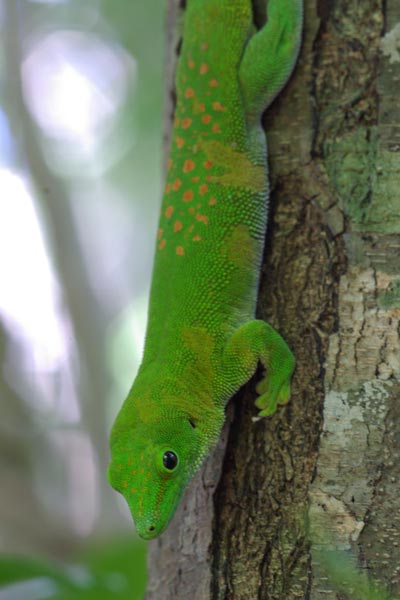 This very large individual was deep in the forest. It has a considerably more solid color then the one I photographed on the previous day, making it more closely resemble
P. grandis
.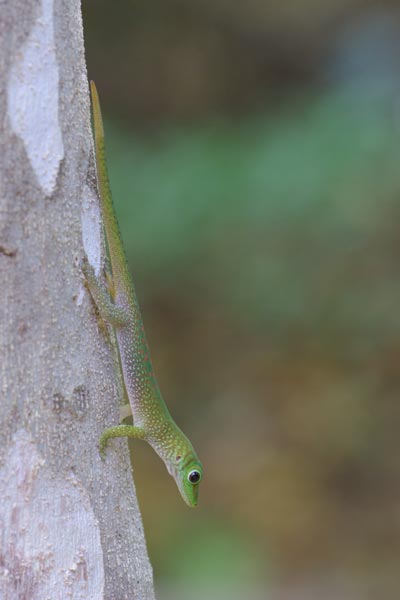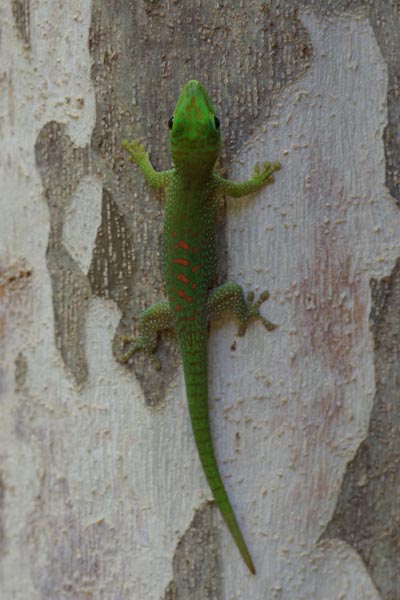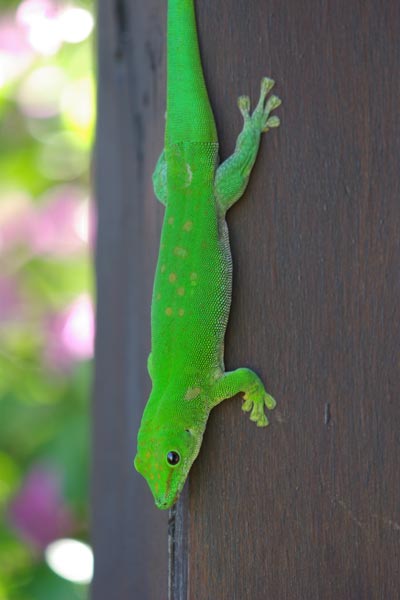 A tiny baby in the forest, and a huge faded adult on our room's veranda, were two of our last geckos from this trip to Madagascar. I hope someday I will be able to go back and see more of these stunningly beautiful animals.
Printed references: