After leaving Wilpena Pound in Flinders Ranges National Park, my journey then continued north, with the next stop being the privately owned Arkaroola Wildlife Sanctuary. I had originally added it to my itinerary specifically because it is a good spot to see Red-barred Dragons. As luck would have it, I ended up seeing a fantastically beautiful Red-barred Dragon in Flinders Ranges National Park. So at this point I had no particular goal in Arkaroola; I just wanted to enjoy its spectacular scenery and see what I could find.
The usual types of road lizards greeted me on my drive north.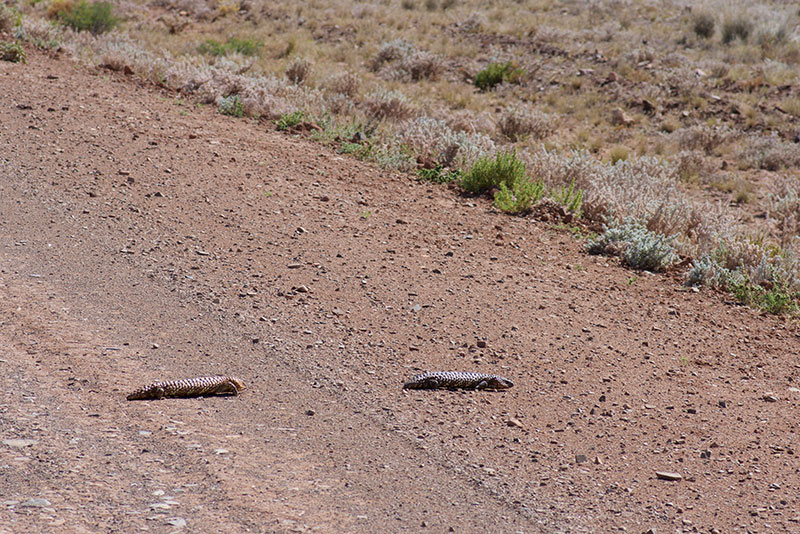 Arkaroola was a beautiful, rugged area, full of rocky hillsides and gorges.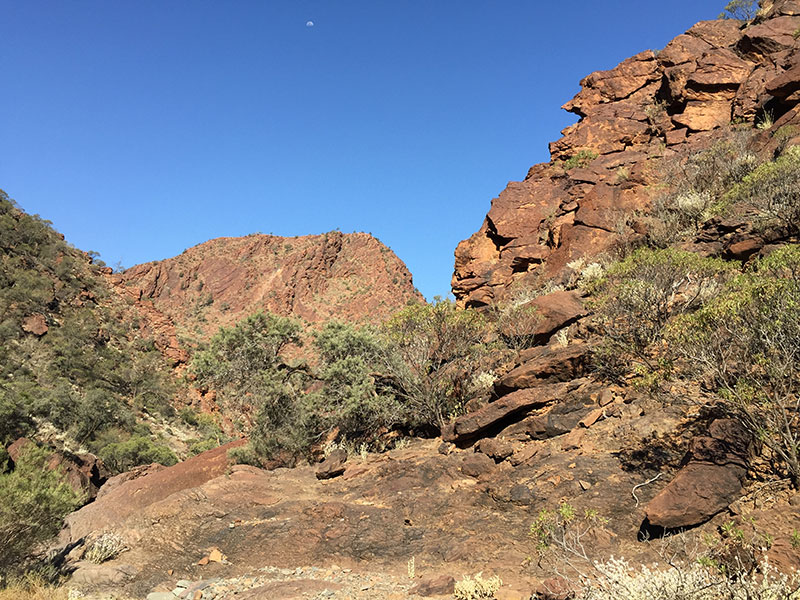 Probably due to relatively cool weather, I ended up seeing just a handful of lizards there, and no other herps. All of the lizards were species I had seen earlier on this trip.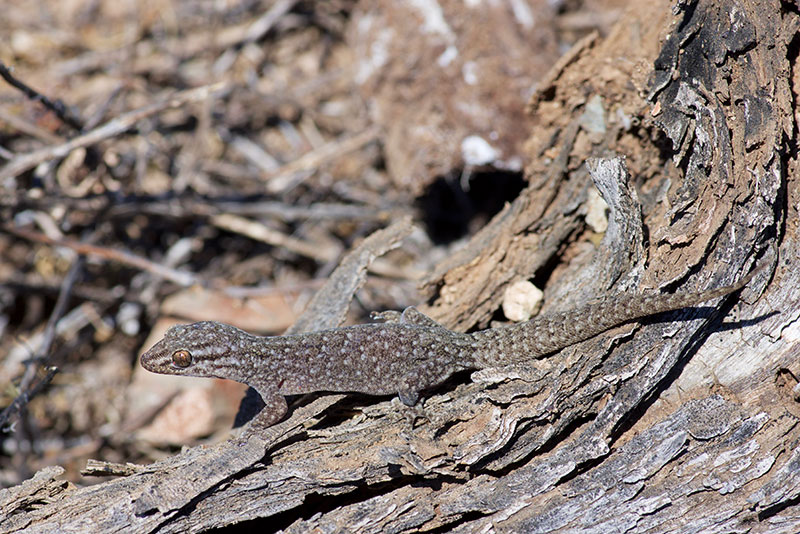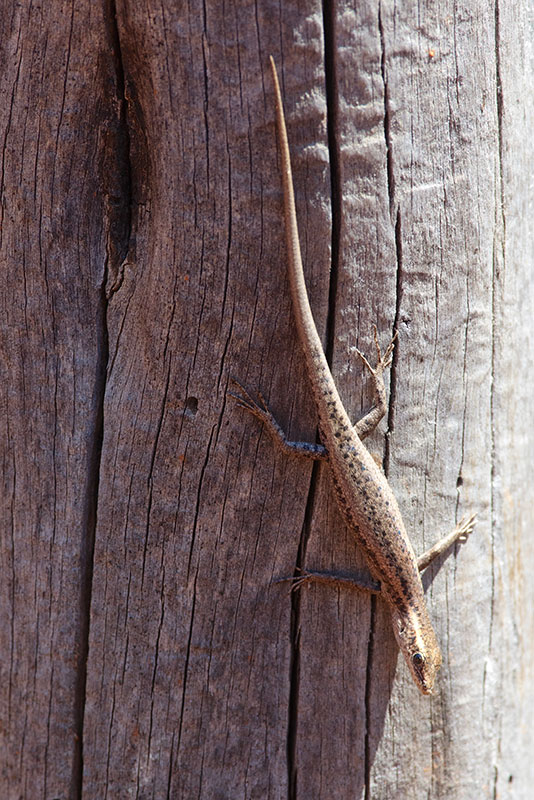 I was driving slowly on a 4WD track when I passed this log. My brain registered the lizard shape when I was about fifty feet further down the road. I stopped and hopped out to investigate.
The true highlight of Arkaroola turned out to be its flourishing population of Yellow-footed Rock Wallabies, which were far easier to find here than in the various other parks I had been to whose promotional materials bragged about their own populations.
Australia is chock full of cool birds too, but I didn't pay too much attention to them. However, even I cannot resist a parrot.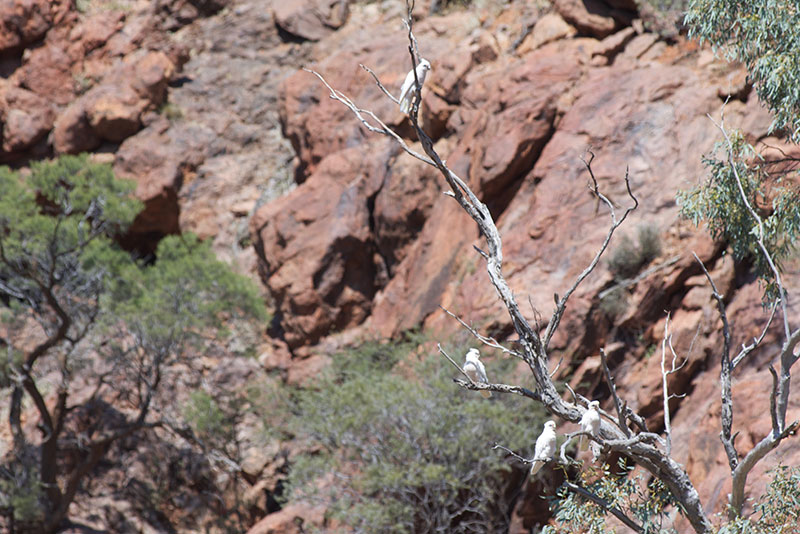 After Arkaroola I headed still further north (and west) to the northernmost South Australia destination of my trip, a small town called Marree. As usual, I saw some excellent Australian wildlife on the drive.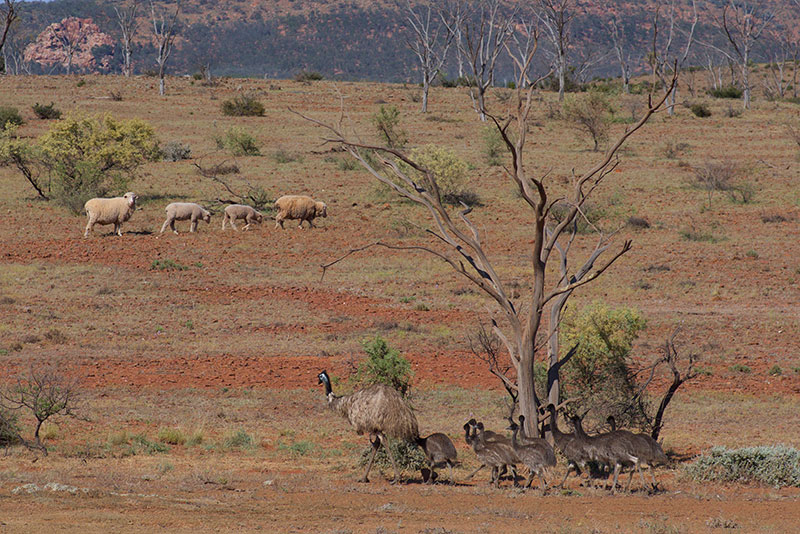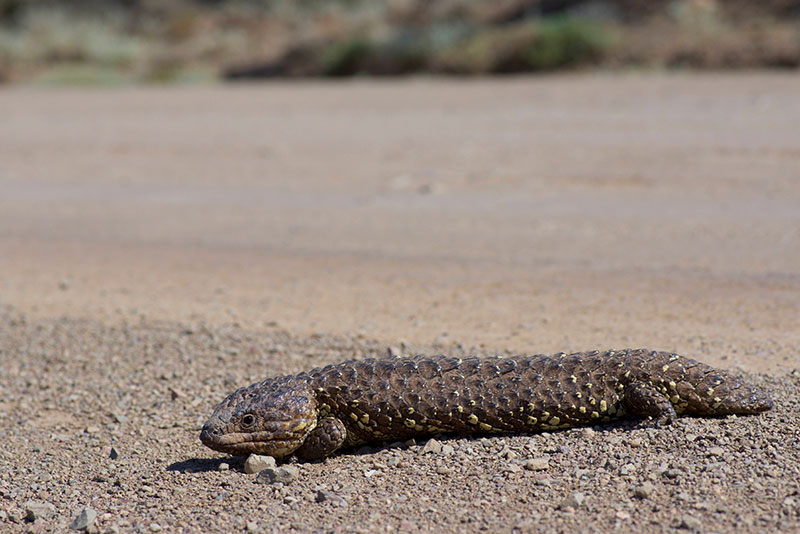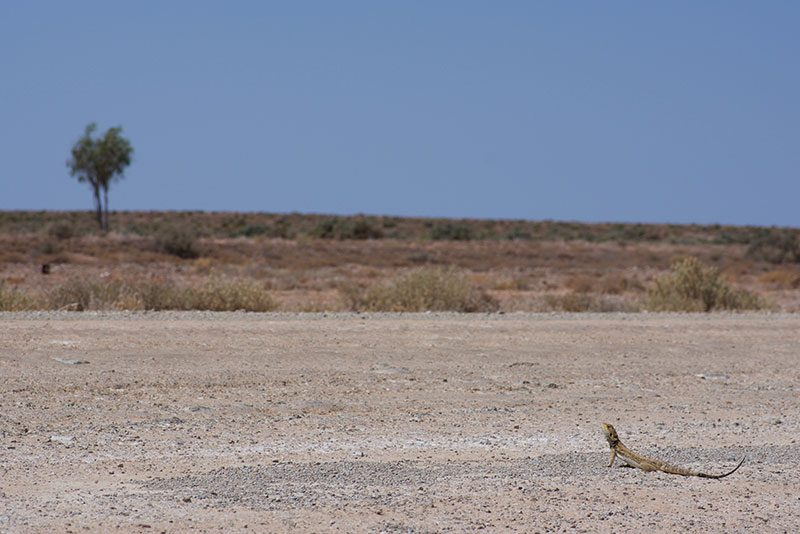 Much of the land around Marree is nearly featureless desert. I had hoped to find a Gibber Dragon (Ctenophorus gibba), which make their home in this area, but struck out on those.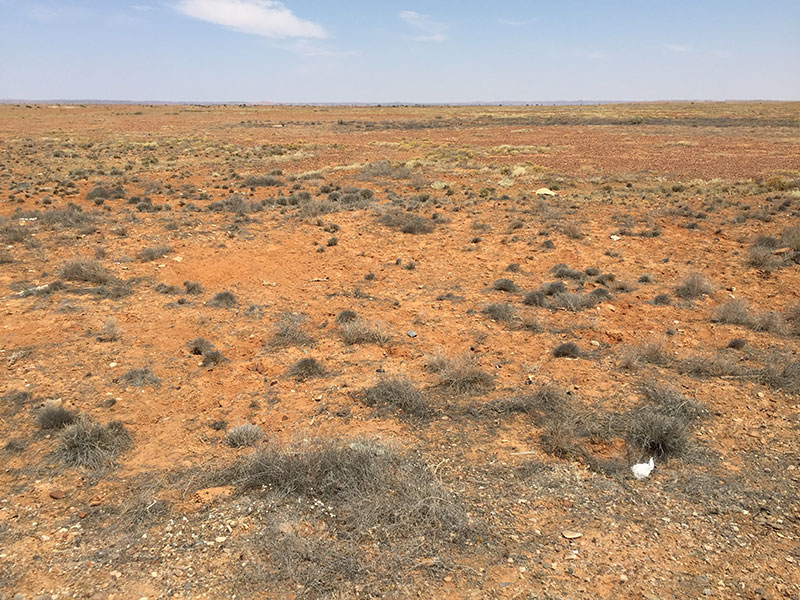 I did get a consolation prize though when I turned a piece of plywood and uncovered an Eyrean Earless Dragon. Its reaction to being exposed was to run around in circles like mad and then dash back under the nearest object under which it could dash. Generally this was the same piece of plywood that it had been beneath originally, though a couple of times it was my shoe. After quite a few rounds of this game the dragon must have gotten a little tired, because it finally stopped long enough for me to get some photos.
My most interesting find in the Marree area was a self-identified Sculpture Garden, consisting of various works of art created by reassembling hunks of old metal objects in creative ways. This was off the Oodnadatta Track twenty or thirty miles northwest of Marree, not exactly a tourist hotspot. It had a bit of a Mad Max/Wolf Creek feel, but I found it quite endearing.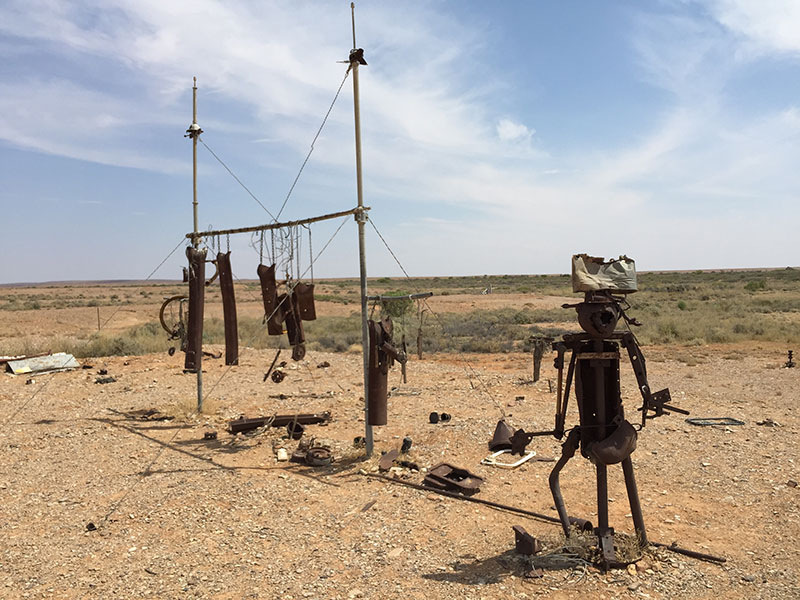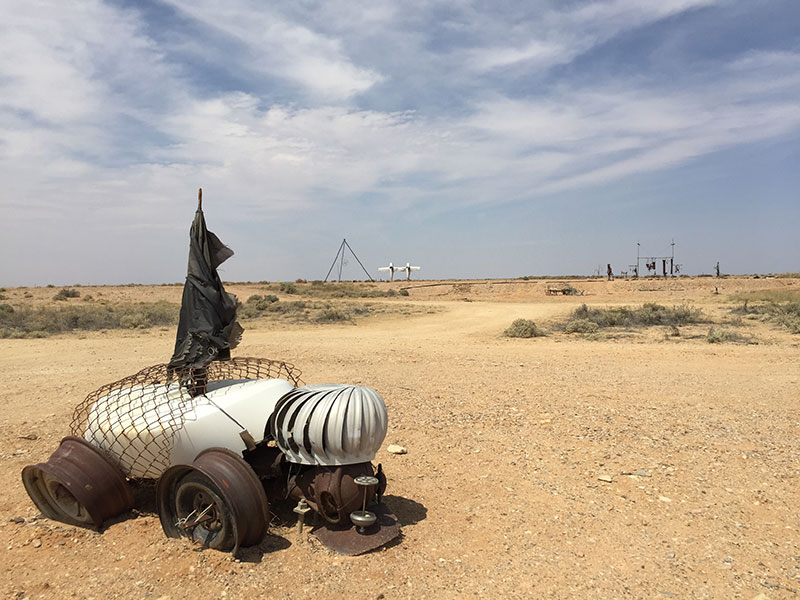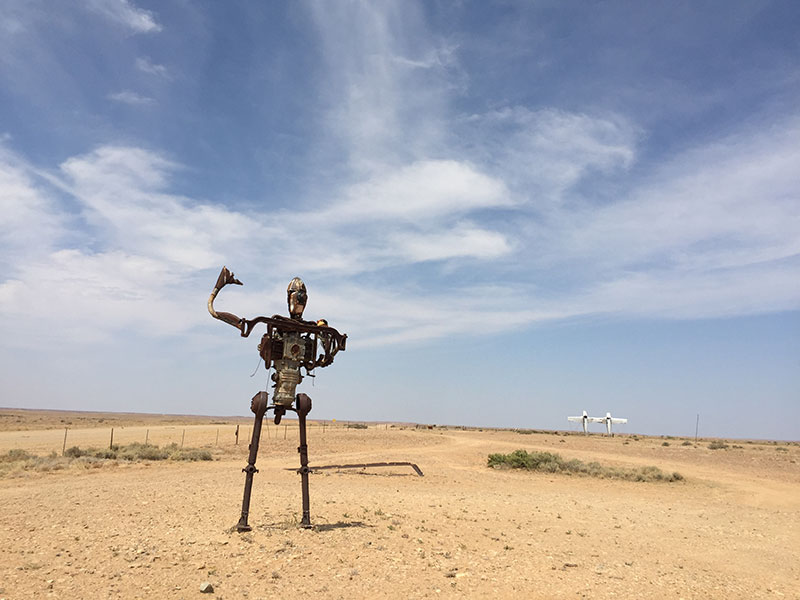 Despite the night being cool, I managed to find a couple of new-to-me nocturnal gecko species on the roads near Marree.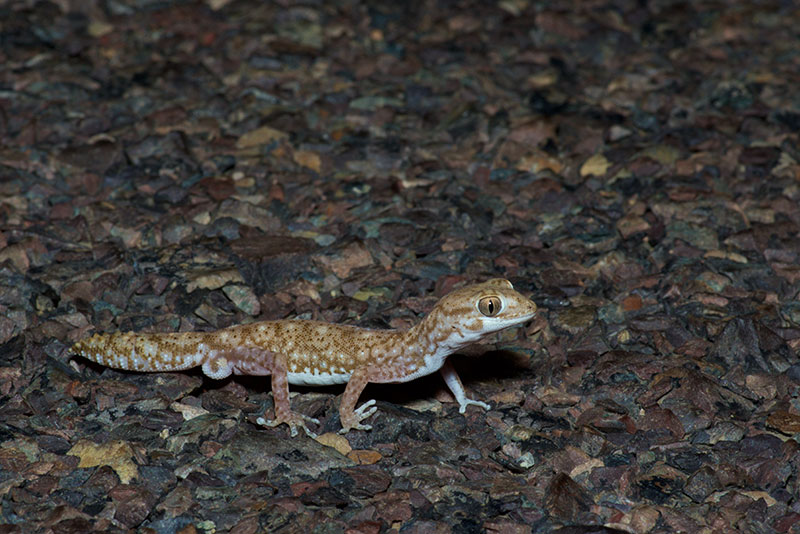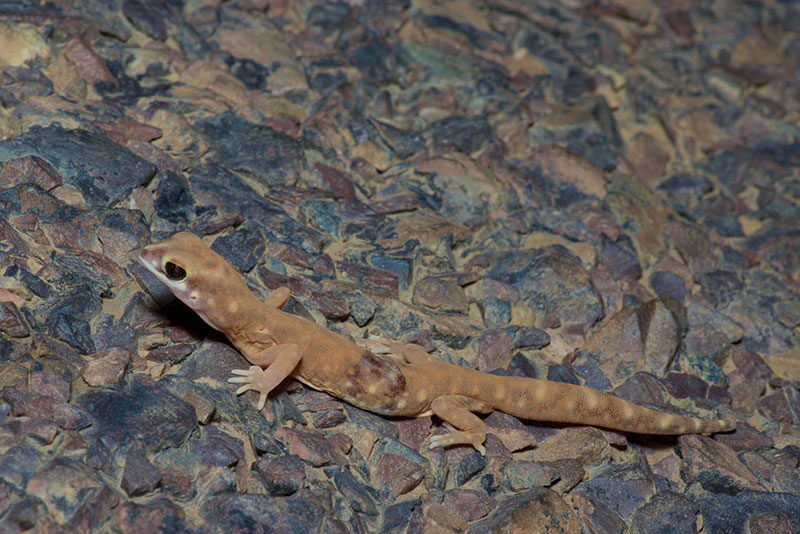 After my night in Marree, I turned southward and aimed for the Eyre peninsula. First thing in the morning I got my best look of the trip at a King Brown Snake. It was initially basking in the road, but soon crawled into the nearby scrub. It was definitely aware of my presence but didn't race off like some of the others I had seen. Perhaps it just wasn't yet warm enough to move quickly, or perhaps it just wasn't all that worried about me. This was probably the longest venomous snake I've personally seen in the wild, at least six feet of grumpy elapid.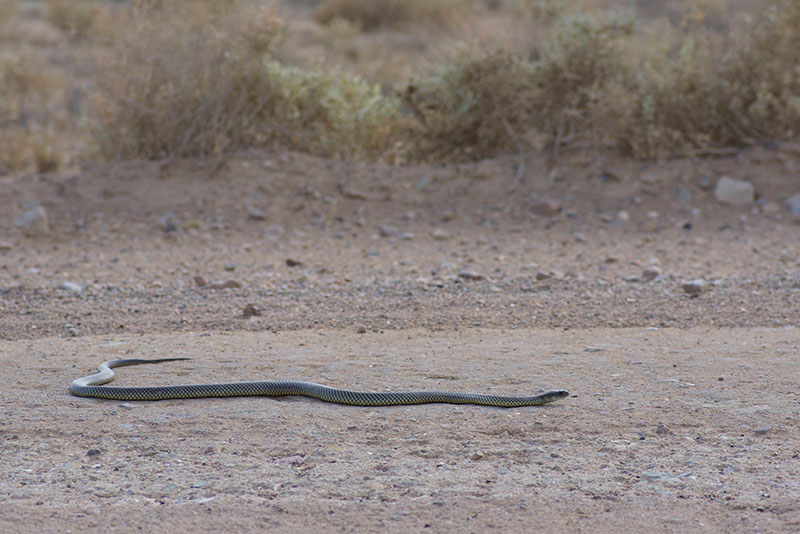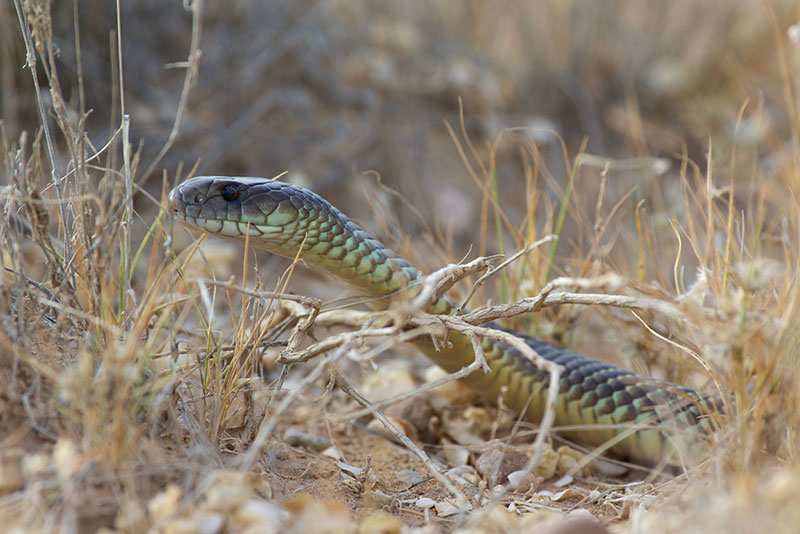 Next: Northern Eyre Peninsula